25 February 2014
South Korea's Samsung C&T has won a $1.37bn order to build two power plants in Algeria as part of a joint-venture.
Along with Algeria's state-owned Sonatrach, France's Total SA and Spain's Compania Espanola de Petroleos, Samsung will build two combined-cycle power plants in Mostaganem and Nama.
Once complete, the power station in Mostaganem will have an electricity generating capacity of 1,450MW and the one in Nama of 1,163MW.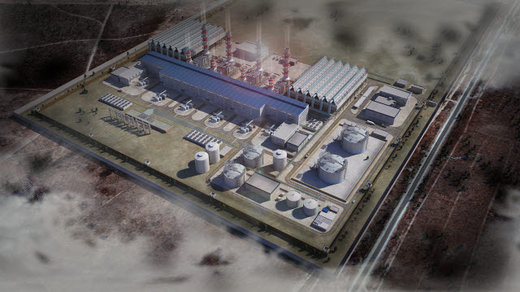 Rendering of the planned Nama power station in Algeria (Samsung C&T)
The plants are two of six plants planned by the Algerian government by 2017 to meet the growing demand for electricity.
Samsung were awarded the contract by Sonelgaz Electricity Production Company, a subsidiary of the state-owned electricity and gas utility group Sonelgaz.