In Paris, Belgian heavy lifting specialist Sarens has begun installing the domed roof of the 40,000-seat Arena Nanterre-La Défense, the largest permanently roofed stadium in Europe and the home ground of the Racing 92 rugby team.
When the arena is completed next year, it will host concerts, conventions, sports matches and live performances.
Sarens began work on its €1.3m installation contract last month, and is due to complete it in November. The company's progress can be seen on a live webcam.
Sarens deployed its LR11350 crawler crane for the job. This machine, which is manufactured by Switzerland's Leibherr Group, has a maximum load capacity of 1,350 tonnes and a hoist height of 196m.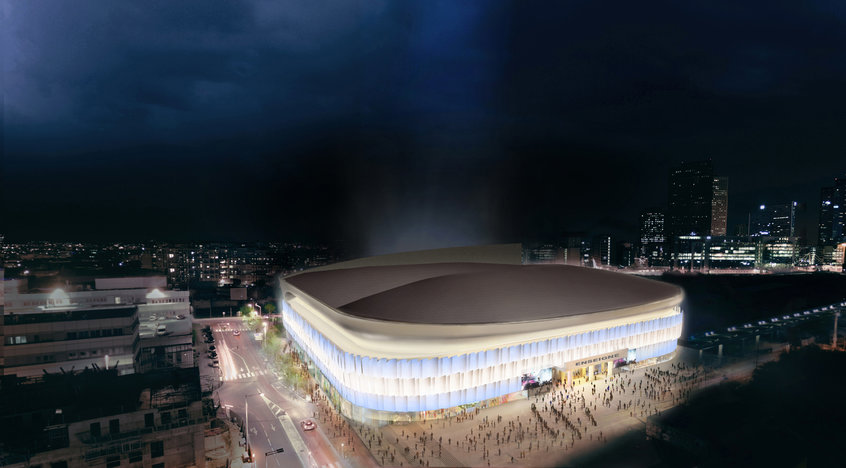 A rendition of the completed project (Arena92)
It took two weeks to assemble the crane within the constrained site area. Once in position in the middle of August it began picking up elements of the 120m steel beam that forms the principal structural support for the roof, and raising them into position.
The beam is made up of four sections that together weigh 640 tonnes. According to Sarens, these have all been placed in position.
The stadium is being designed and built by French giant Vinci. It was originally due to open in 2014, but it was been delayed by protests against the scheme by local people. It was to have been fitted with a retractable roof, but this idea was dropped to minimise the noise from concerts.
Top image: The LR11350 in action in Korea (Liebherr)