UK-headquartered consultancy Turner & Townsend has been selected by Infrastructure NSW to provide project management, superintendent and tenancy coordination services for the redevelopment of the Sydney Fish Market at Blackwattle Bay on Sydney's harbour.
The plan is to turn the market into a world-class visitor amenity that will be "Sydney's next icon", the company said in a press notice today.
 
The four-storey complex, roughly 30,000 sq m in area, will be built over the water for wholesale fishmongers, specialty food retailers, restaurants, cafes and bars next to 4,700 sq m of public open space.
Its wave-shaped and scale-patterned roof will pay homage to the fishing industry.
The project has two phases. Early Works will see the demolition of some post-industrial structures, while the Main Works phase consists of constructing the building, surrounding wharf structures and public spaces providing access to the water.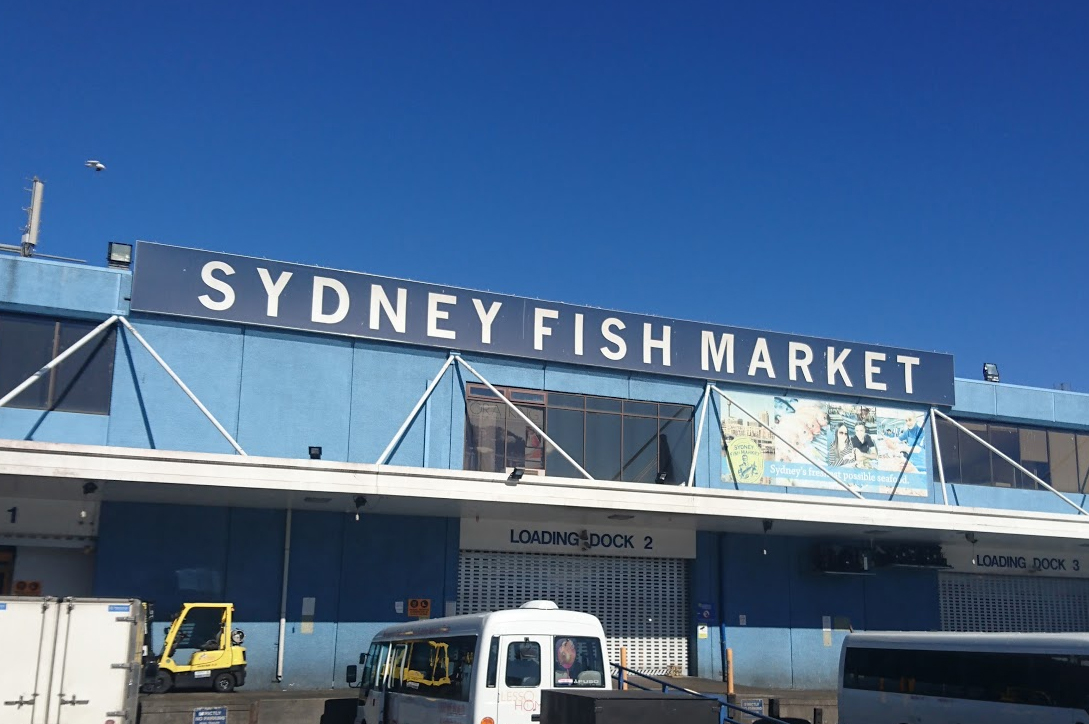 The plan is to turn the existing market into a world-class visitor amenity (Florian Cassayre/CC BY-SA 4.0)
The scheme is part of the wider Blackwattle Bay redevelopment that will turn an 8.4-hectare site into a mixed-use waterfront destination.
Blackwattle Bay is one of the projects being fast tracked through the New South Wales accelerated planning programme designed to stimulate the economy amid the coronavirus pandemic.
Anooj Oodit, Managing Director, Asia Pacific, Turner & Townsend said: "At a time when investment is so critical to the economic recovery, the decision to accelerate the project is a mark of confidence in the construction sector and the long-term value that this project will unlock for Sydney, let alone Australia."
Image: Render of the redeveloped market, set to house wholesale fishmongers, specialty food retailers, restaurants, cafes and bars next to 4,700 sq m of public open space (Supplied by Turner & Townsend)