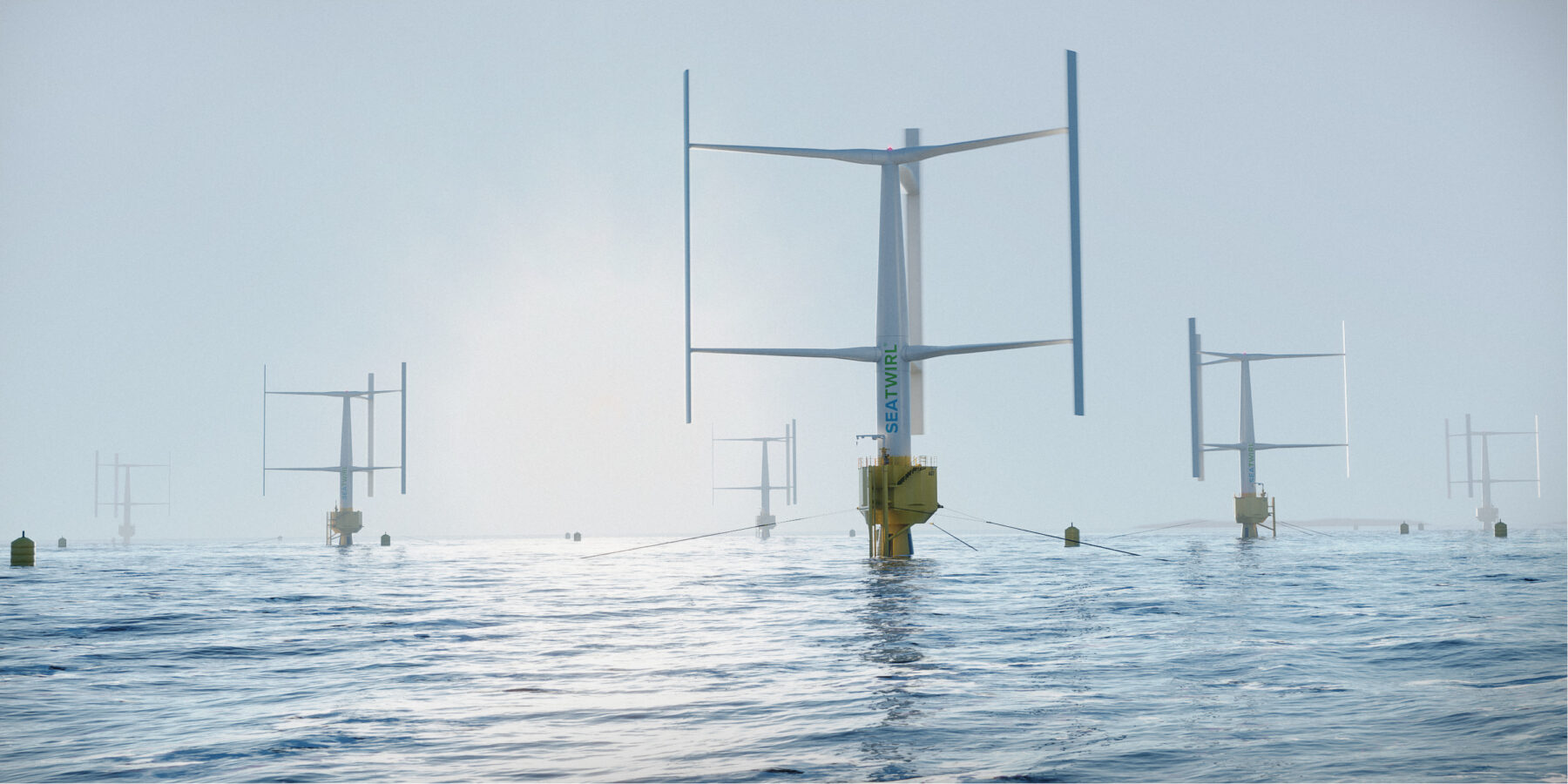 Norwegian wind power company SeaTwirl can go ahead with testing its 1MW vertical-axis floating wind turbine off the coast at Boknafjorden after regulators rejected appeals against the trial.
The Nasdaq-listed company believes there's a €7bn ready market in Europe for its turbines, which it says can produce more energy for lower cost than conventional turbines built on the sea floor. The fact that they float means vertical-axis wind farms can be installed in deeper water where costs prohibit conventional turbines, it says.
In March last year, Norway's energy ministry gave SeaTwirl and testing firm Marin Energi Testsenter a five-year concession to pilot the turbine at the site of a former fish farm 700m off Bokn in Rogaland.
But the project was halted when four parties appealed against the concession: the Norwegian Fishermen's Association (Fiskarlaget Vest), the Norwegian Environmental Protection Association (Norges Miljøvernforbund), and campaign groups Laupland Hyttemårde and Motvind Sørvest.
Yesterday, however, SeaTwirl said the Norwegian Water Resources and Energy Directorate had rejected the appeals, paving the way for the trial to proceed.
"A long-awaited decision in a process that is always difficult to predict," said SeaTwirl chief executive Peter Laurits. "The appeals process has created uncertainty around the schedule for S2x which is a capital-intensive project with long lead times."
SeaTwirl says its S2x prototype rises 55m above the water and has a depth below the surface of 80m. It will float in water depths of 130m. The turbine diameter is 50m.
"The big advantage of having vertical-axis wind turbines is that you can lower the centre of gravity," said SeaTwirl technical director Jonas Boström when the concession was awarded last year.
"You can have the generator closer to the ground, or in our case, the sea. We aim to develop larger turbines, so that we can be relevant for parks in the pipeline, for example ScotWind, Utsira Nord and Trollvind. There's an incredible industry here, and that's where we want to go."