Construction has begun in Shanghai on a planetarium and 24m-high solar telescope designed by New York practice Ennead Architects.
The 58,000 square metre development, which will be an addition to the Shanghai Science and Technology Museum, will also have an Imax cinema and an education and research centre.
Ennead says the design is meant to be "modern and forward-looking while at the same time presenting a link to the past", mirroring China's history of astronomy and the "future ambitions of China's space exploration programme".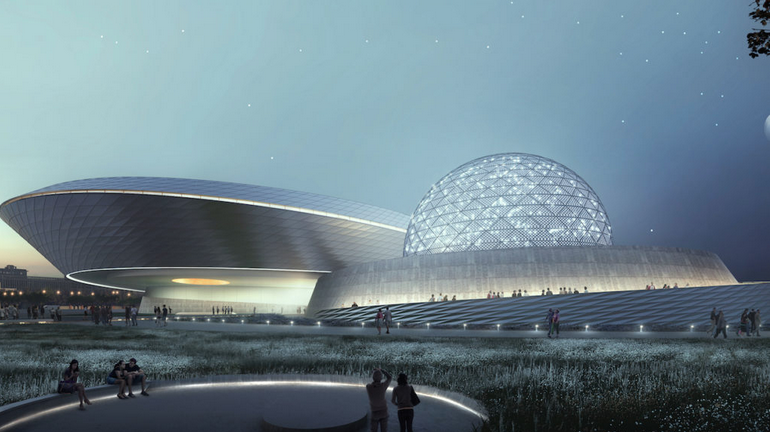 The $78m planetarium contains three forms, the oculus, the inverted dome and the sphere, which will act as an "astronomical instrument, tracking the sun, moon and stars".
The dome can recreate the sky at either day or night, the oculus tracks the sun and the sphere contains a domed screen containing the planetarium.
Thomas Wong, design partner at Ennead Architects, said: "In linking the museum to scientific purpose and to the celestial references of buildings throughout history, the exhibits and architecture will communicate more than scientific content: they will illuminate what it means to be human in a vast and largely unknown universe."
Construction is expected to be completed in 2019.

Images via Ennead Architects