Japanese contractor Shimizu is about to trial three kinds of autonomous construction robots that can help it improve productivity and make up for the increasing labour shortage in the Japanese construction industry.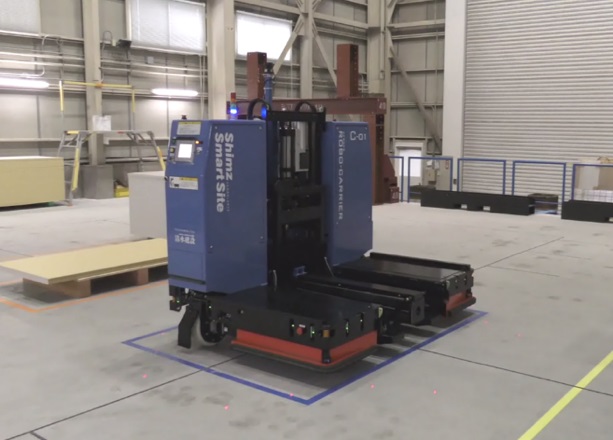 The Robo-Carrier
Each of the types has its own specialisation. One is a carrier, which can move materials around a designated route and can recognise obstacles and avoid them. The robot is paired with a temporary elevator to bring supplies to workers on higher levels.
Another type has a robotic arm and uses lasers to determine how to weld the contours of a groove or channel on a steel column.
The third unit is a multipurpose "buddy" robot that can be used for construction work on ceilings or floors. It has two robotic arms and freedom of movement along six axes.
The three types are intended to work alongside humans on Shimizu's Shimz Smart Site, described by the firm as a "next-generation production system in which robots and humans will collaborate".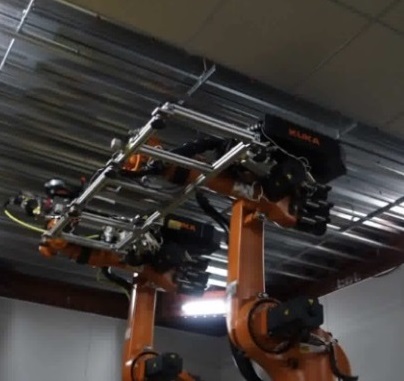 The Robo-Buddy
Shimizu has previously developed an arm-shaped robot that lifts heavy reinforcing rods, needing only three workers for an operation that would have previously used seven. 
The robot helpers are built with the aim of addressing the lack of Japanese construction professionals.
In 2015, 30% of all construction workers were aged 55 or over, while those below 29 accounted for about 10%, according to official figures quoted in the Japan Times.
Japan also began to compile a list of all 3.3 million construction workers in the country at the beginning of 2017, and in November that year signed a deal with Singapore designed to ease skills shortages in both countries.
Top image: The Robo-Welder (All images courtesy of Shimizu)