Siemens and Spanish wind farm supplier Gamesa are to merge their wind businesses to create a company with the largest share of the world's turbine market.
The German technology giant will pay around €1bn for Gamesa's shares, according to binding agreements announced 17 June, and will control 59% of the resulting company.
It is hoped that the new wind-power titan will compete better in one of the fastest growing markets in the energy sector.
According to research by FTI Consulting, wind power accounted for 44% of generating capacity added in the EU last year.
At present, Siemens is the fourth largest turbine maker in the world and Gamesa is the fifth. The combined company will have a global market share of more than 13%, just ahead of the world's biggest player now, China's Goldwing.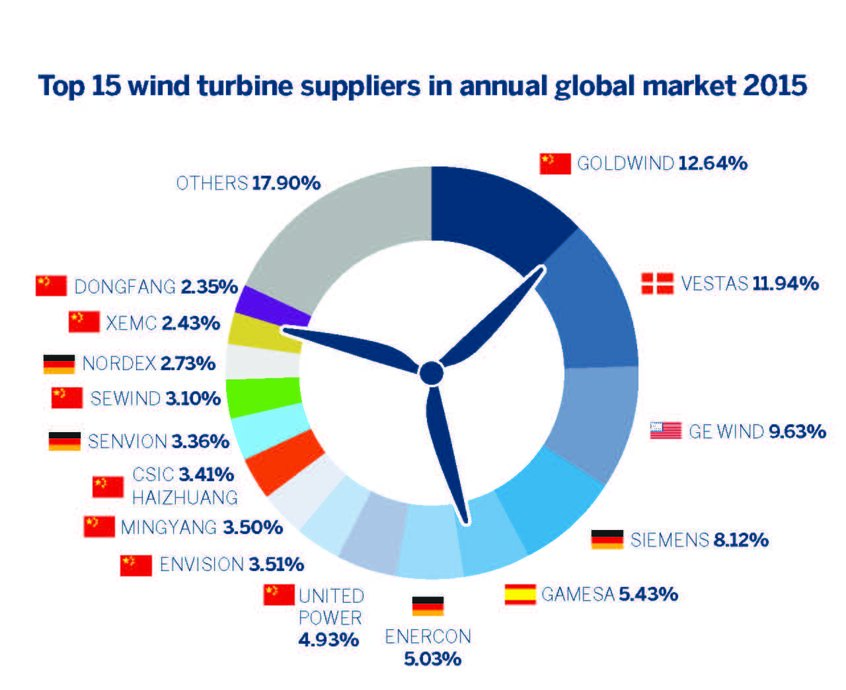 FTI Consulting's ranking of world's turbine makers
"The combined business will fit right into our Siemens Vision 2020 and underlines our commitment to affordable, reliable and sustainable energy supply." Joe Kaeser, the chief executive of Siemens (pictured), said in a statement.
Ignacio Martín, chief executive of Gamesa, said the deal would create "significant synergies" owing to their complementary strengths.
Siemens' main markets are in North America and northern Europe, whereas Gamesa is well-positioned in South America, India and southern Europe. Siemens has suggested that these synergies may result in combined annual savings of €230m.
The combined company will be based in Spain and will remain listed on the Madrid stock market, however the offshore division will be headquartered in Germany and Denmark.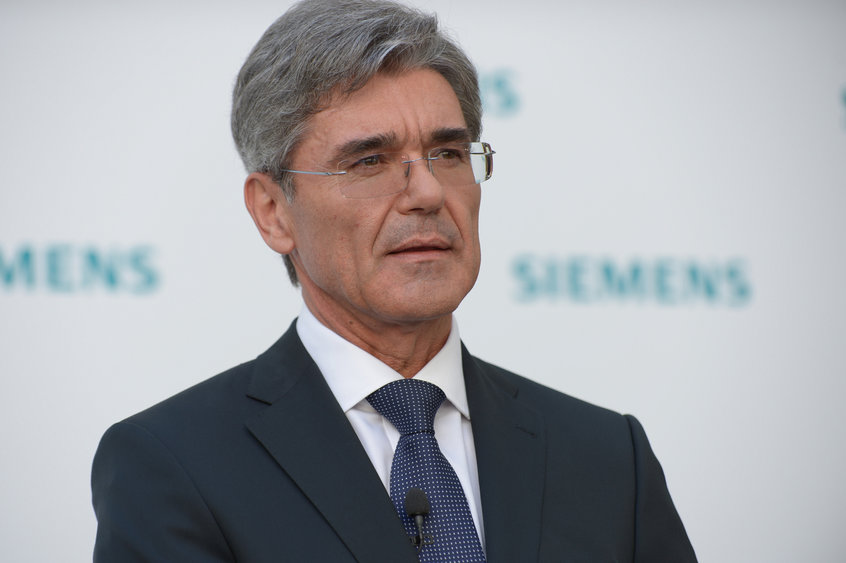 Siemens boss Joe Kaeser (Siemens)
It will have a global installed base of 69GW and an order backlog of around €20bn. Its turnover will be €9.3bn and its pre-tax profit will be €839m.
Goldwing is the dominant turbine maker in China, where the government has plans to install 200GW of wind power over the next five years. It is also challenging for markets share in the US and emerging markets in Africa, South America and southern Asia, according to the Financial Times.
The Siemens-Gamesa transaction is subject to approval by Gamesa's shareholders, to merger control clearances and to approval by the Spanish stock market regulator.
The agreement is expected to be finalised in the first quarter of 2017.
Top image: The Anholt wind farm is Denmark's largest, with turbines supplied by Siemens (Siemens)