Singapore is planning to move infrastructure underground and use the space to build more homes and parks in the island state, according to the Urban Redevelopment Authority's (URA's) draft masterplan, which sets urban development goals for the next 10 to 15 years.
Lawrence Wong, minister for national development, said one particular goal would be to make the island's central business district (CBD) a more vibrant area, particularly after dark. He said in a speech: "Our CBD is largely mono-use today, meaning to say it is dominated largely by office developments. It is busy during the weekdays, but in the night-time and weekends, we do not really see a lot of activity."
Space for housing and amenities, and about 1,000ha of parkland, will be created by moving utilities, transport, storage and industrial facilities underground. Three areas are picked out for subterranean development: Marina Bay, Jurong Innovation District and Punggol Digital District, with more to follow in the future.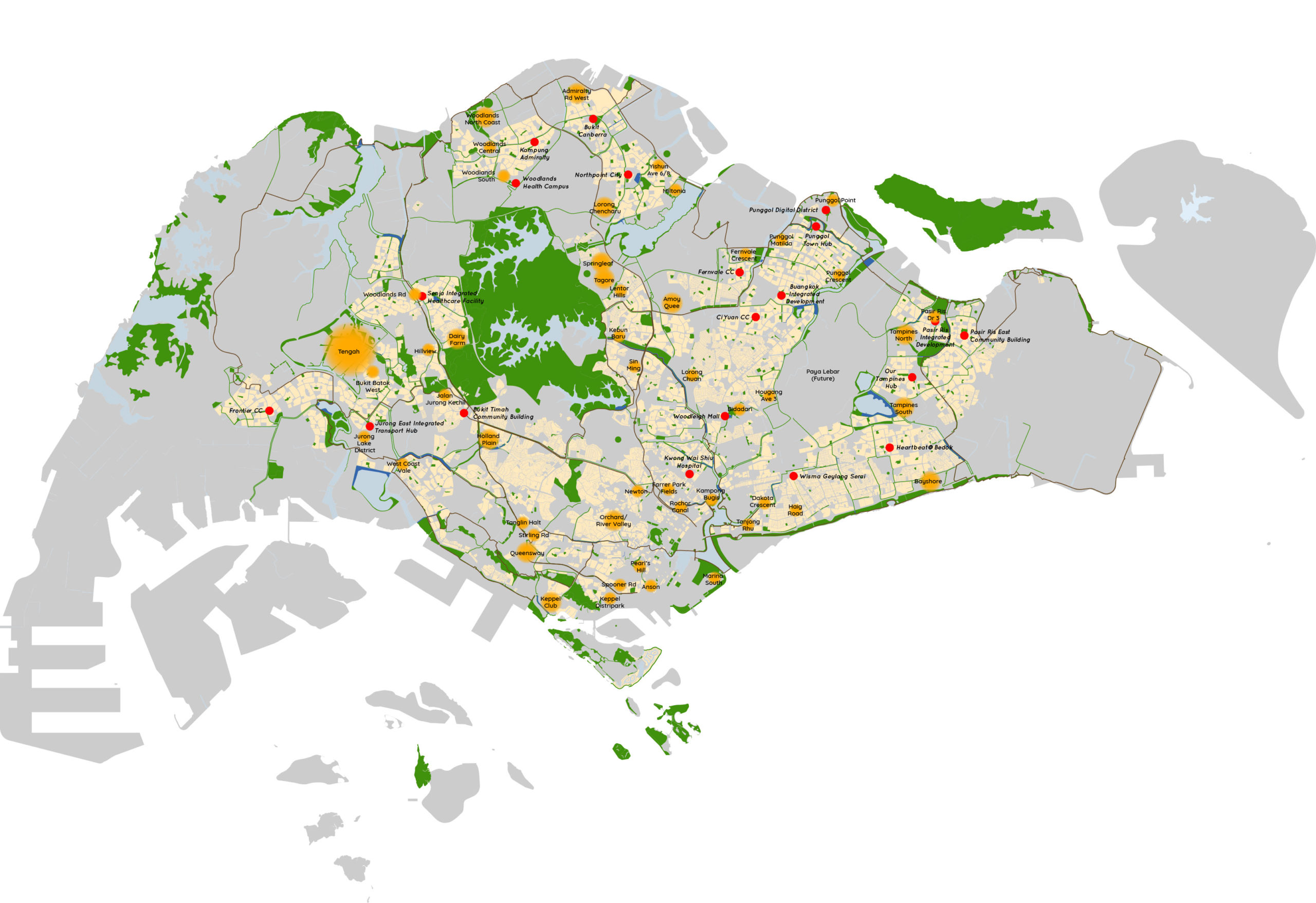 A Liveability Map of Singapore's new housing and parks (URA)
The URA says that 3D design technology will be used to create maps of the underground and ensure that the best use is made of the available space. The government is also looking at using existing caverns, such as the ones at Tanjong Kling, for storage, utility and industrial uses.
The option of going underground is a response to the lack of any alternative means of creating living space. The Nikkei Asian Review notes that land reclamation has enlarged its surface area from 581 sq. km in 1959 to 724.2 sq. km today, but most of the shallow areas suitable for reclamation have been used. Meanwhile, its population has grown from 3 million in 1990 to 5.6 million today, and is projected to reach almost 7 million by 2030.
Top image: Cross section of the Common Services Tunnel, MRT tunnels and pedestrian underpasses at Marina Bay (URA)
Further reading: