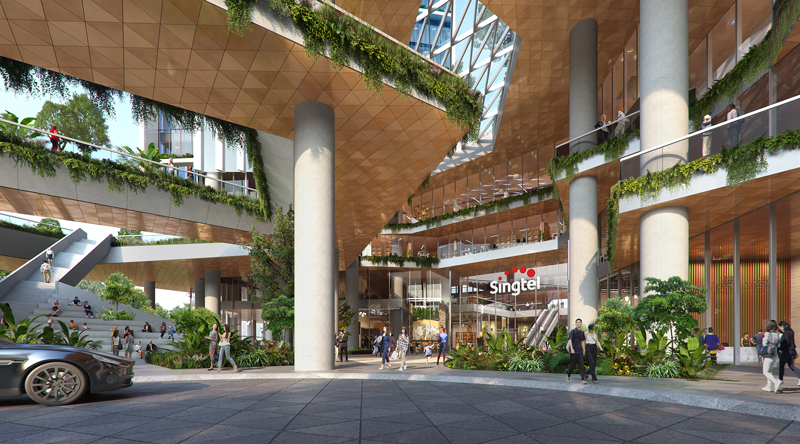 Singapore telecoms giant Singtel today said it is partnering with Lendlease to redevelop its own headquarters – the 140m-high Comcentre tower in the Orchard Road precinct, built in the early 1980s – into a S$3bn (US$2.2bn) mixed use development.
The new Comcentre, designed by a team of architects including New York-based Kohn Pedersen Fox, will comprise two 20-storey buildings with Grade A office space with a gross floor area of around 110,000 sq m.
At ground level, a large sheltered arcade will offer some 3,000 sq m retail space, including Singtel's new flagship store. Singtel is expected to occupy about 30% of the total space in the new development.
Singtel said it would be the "first end-to-end carbon neutral development from design, construction to operations". It will be powered by renewables, save 30% on embodied carbon and recycle water to achieve a 69% reduction in potable water use when complete in 2028.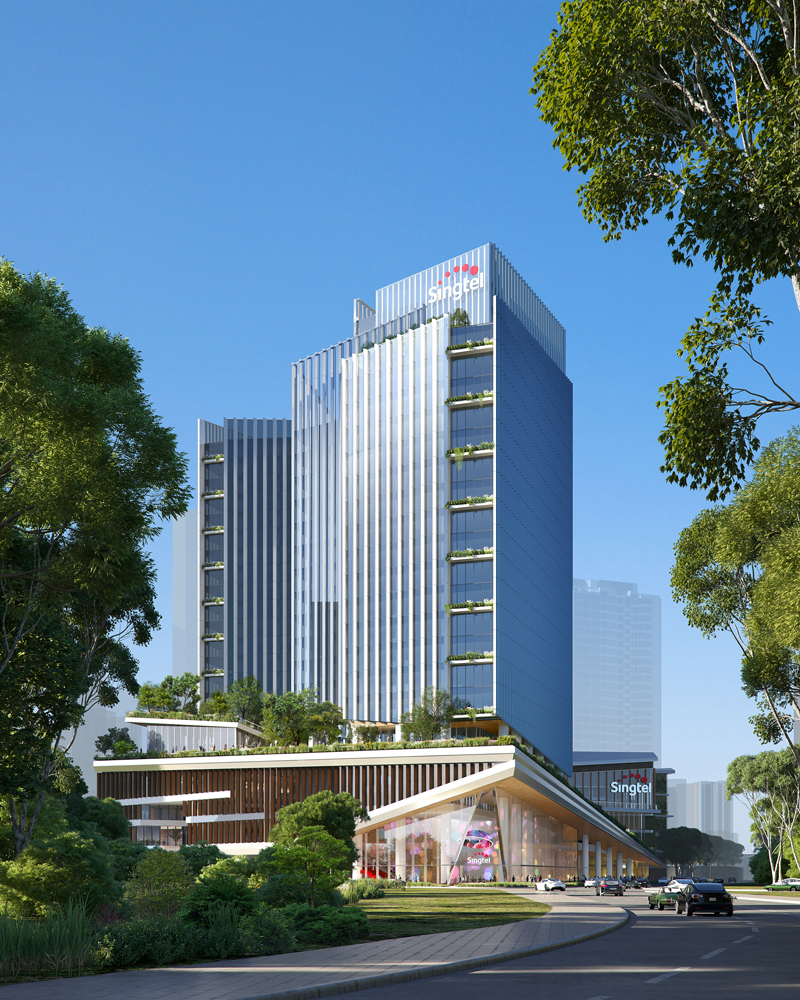 Lendlease will acquire 49% of the shares of the joint venture company in 2024 and Singtel will hold 51%. The joint venture company will pay S$1.63bn to Singtel for the land cost of the development and Singtel will be responsible for the differential premium payable.
Singtel chief executive Mr Yuen Kuan Moon said the plan is part of his company's "capital recycling strategy to unlock the latent value of our assets and invest the proceeds in growth areas where we can achieve higher returns".
"This is a strategic move that will further strengthen our financial position, bring about an exciting next-generation workplace for our employees, and contribute to the rejuvenation of the Orchard Road precinct," he said.
Lendlease will provide development, construction and property management services.
"People around the world are increasingly demanding their workplaces operate more sustainably while incorporating the very latest smart building and digital technologies," said Lendlease Global chief executive Tony Lombardo.
The proposed design includes a rooftop park with a 300-person auditorium and a running and walking track.