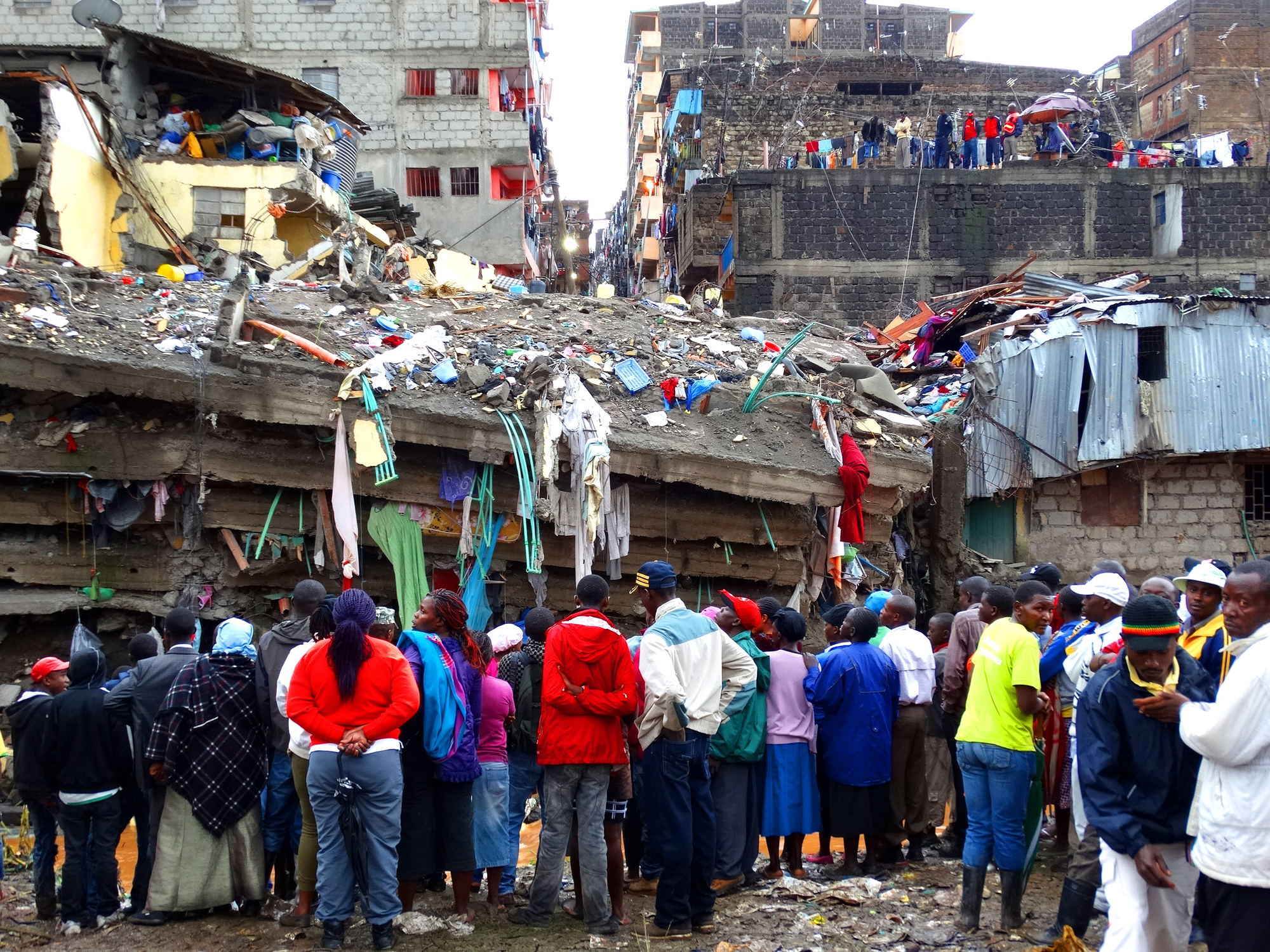 A six-storey building has collapsed in Kiambu, central Kenya, killing six.
Kimani Wamatangi, Kiambu's governor, has written on Twitter that search and rescue efforts at the site are continuing, with many going to hospital after being pulled from the rubble.
The BBC reports that six people have died when the building that was under construction collapsed. The cause of the collapse has not been made public.
The structure fell onto nearby homes which caused fatalities.
Kimani Wamatangi said the Kiambu County Fire and Disaster Management Department, Kenya Police, Kenya Defence Forces, Kenya Red Cross and volunteers were continuing to search for survivors.