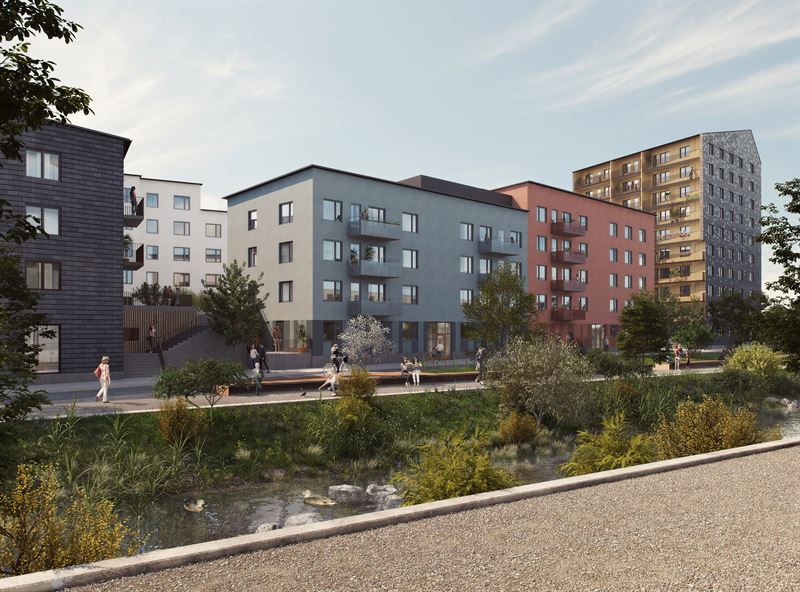 Swedish developer-builder Skanska will invest just over $53m (SEK 460 million) in a 145-unit rental development in the emerging, former industrial district of Bromstensstaden in Stockholm.
Called Tora, the scheme comprises four buildings and approximately 320 sq m of commercial premises.
Skanska said the construction contract is worth about $36m, which will be included in the order bookings for the fourth quarter of 2021.
Tora joins other residential projects planned in Bromstensstaden, which the City of Stockholm began preparing for regeneration in 2018.
Thanks to Skanska's "green concrete", which it says has half the climate impact of regular concrete, as well as roof solar panels and careful choice of materials, Tora's emissions are estimated to be 20% lower than a comparable scheme built conventionally, according to the calculator used by Sweden's National Board of Housing, Building and Planning.
Preparatory work has begun, and the project will be completed by the end of 2024.
Skanska enjoyed bumper profits of over $1bn in the pandemic year of 2020 thanks in part to real estate sales.
It has built 1,800 new rental apartments in Sweden and has approximately 1,300 units currently under construction there.