Skanska is piloting two programs aimed to improving site safety and keeping tabs on the progress of site work. The two technologies, OpenSpace and SolidSpac3, are being trialled at the $188m CHA Hollywood Medical Centre, where the firm is building a five-storey acute care facility.
OpenSpace involves combing AI with a hard hat-mounted camera that takes a 360° photo every half-second as a person walks through a construction site. The pictures allow architects, engineers and clients to take a virtual walk through the job site from a remote location.
Skanska is also piloting SolidSpac3 (pictured top), which uses the LiDAR remote sensing technology to compare the current state of play with BIM blueprints, identifying anything that is out of position by up to three-quarters of an inch and preventing the need for re-work.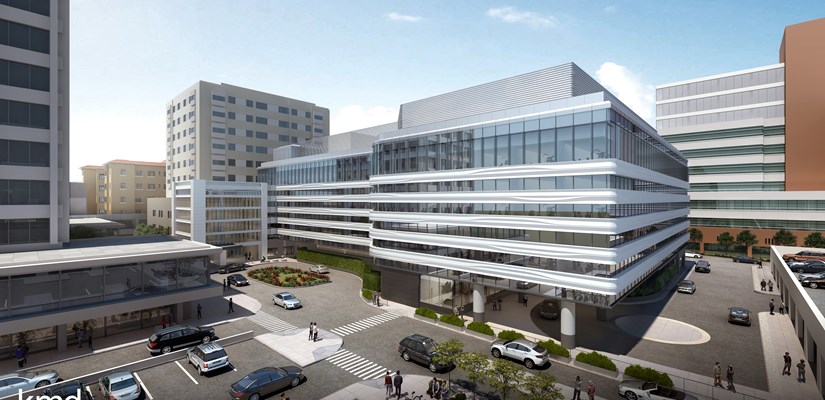 A render of the CHA Hollywood Medical Center (Skanska)
As well as these two systems, Skanska is also using an electronic tagging system to keep workers six feet apart at the project.
Work at the CHA Hollywood Medical Centre is on track to be completed this year.
Boldt Company has also used OpenSpace on its construction sites.
Top image: A screenshot of SolidSpac3 (Skanska)