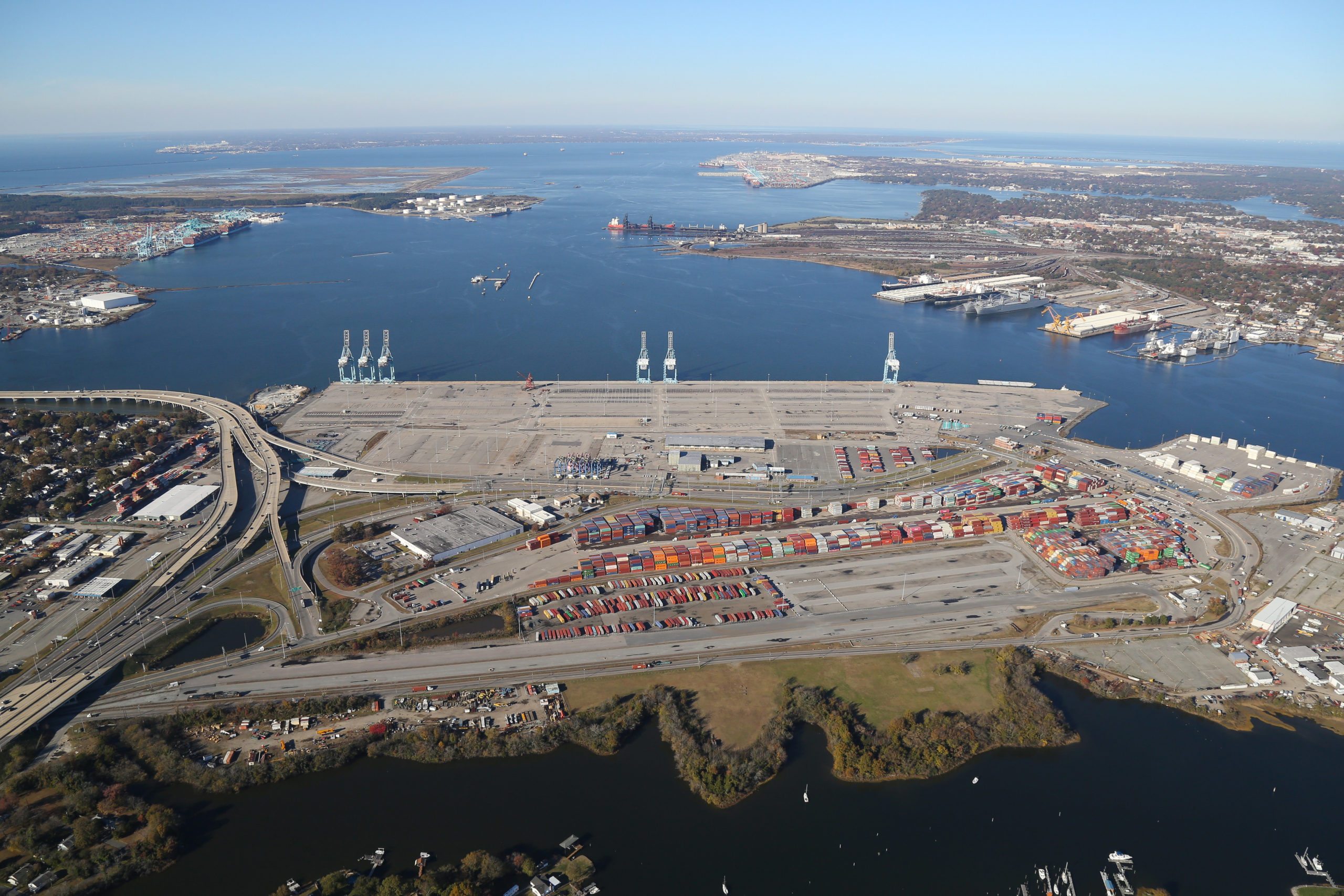 Skanska USA has won a contract worth some $223m to turn 72 acres of Virginia's Portsmouth Marine Terminal into a staging ground for the largest offshore wind project in the US.
The Virginia Port Authority awarded the contract so it could prepare for Dominion Energy's 2.6GW Coastal Virginia Offshore Wind project (CVOW).
That will see 176 wind turbines erected over 112,800 acres 27 miles offshore, generating enough electricity to power 660,000 homes.
Skanska will redevelop 72 acres of the 287-acre Portsmouth Marine Terminal for use as a staging port for loading material and components onto vessels for shipping to the site. Its work will improve 1,500 feet of an existing 3,540-foot wharf.
The company said construction began last month, and completion is scheduled for 2025.
More big offshore wind stories: