A famous vineyard in Portugal's Douro region bet that some people loved wine so much they wouldn't mind actually crawling into one to sleep after a day's tasting.
They were right, and now the 10-unit Wine Barrels hotel at the Quinta da Pacheca estate has won a wine tourism award.
Designed by architect Henrique Pinto, each "room" is about 270 square feet in area, enough for a double bed, bathroom, and air conditioning. Outside is a deck for enjoying views of the valley, in which Quinta da Pacheca has been producing wine since at least 1738.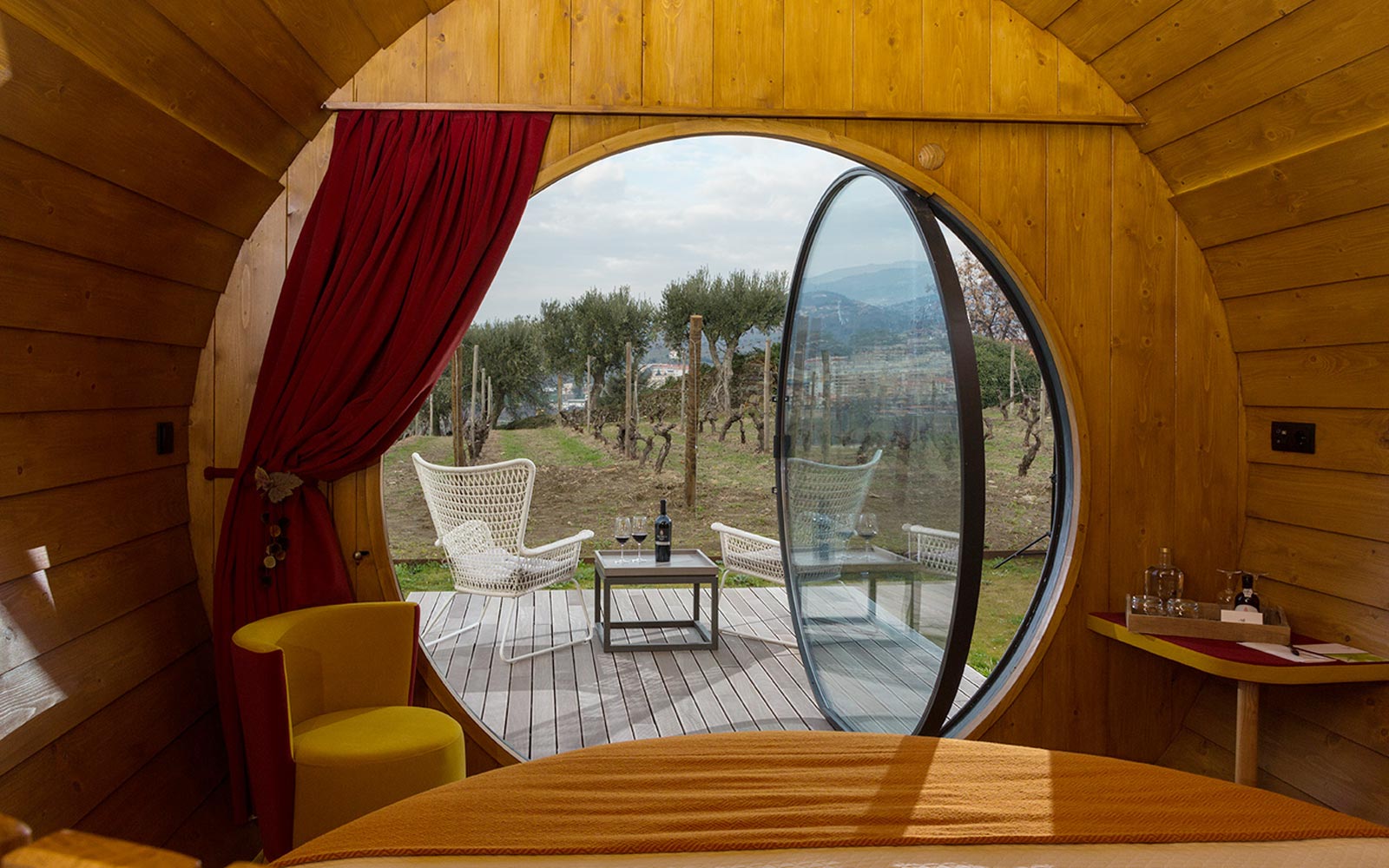 Clad in pine, the barrels provide an unexpected counterpoint to the estate's 18th-century manor, which is also a hotel.
On 18 June the estate announced it had been awarded "Best of Wine Tourism 2020" in the category of "Architecture and Landscape".
"We have been adding prizes with this idea that we started some years ago, in a clear proof that the bet was won," said Maria do Céu Gonçalves, co-owner of Quinta da Pacheca.
"We believe that the Douro has a lot to grow in the area of tourism and we want to be one of the leaders of this process, with a service of excellence."
Quinta da Pacheca, one of the best known estates in the Douro region, was also one of the first properties to bottle wine under its own label. It is first mentioned in a document dated April 1738.
All images courtesy of Quinta da Pacheca