Montreal-based contractor SNC-Lavalin has been chosen by Transport Infrastructure Ireland to advise on the construction of a €1bn metro project in Dublin, Railway Gazette reports.
The company will act as operations adviser for the MetroLink, planned as a 19km underground railway that will link Dublin Airport, and points north, with the city centre.
The scope of the contract includes overall project strategy, choice of rolling stock and making the business case for using an automated system to run the service.
MetroLink will have 16 stations, and will link up with the city's rail, bus and tram systems, as well as park-and-ride schemes.
The plan is to move some 20,000 commuters an hour along the route. The journey end-to-end would take about 25 minutes.
Trains will be about 60m long and, at peak times, around 30 will run every hour in each direction. Â 
It could carry 50 million passengers a year.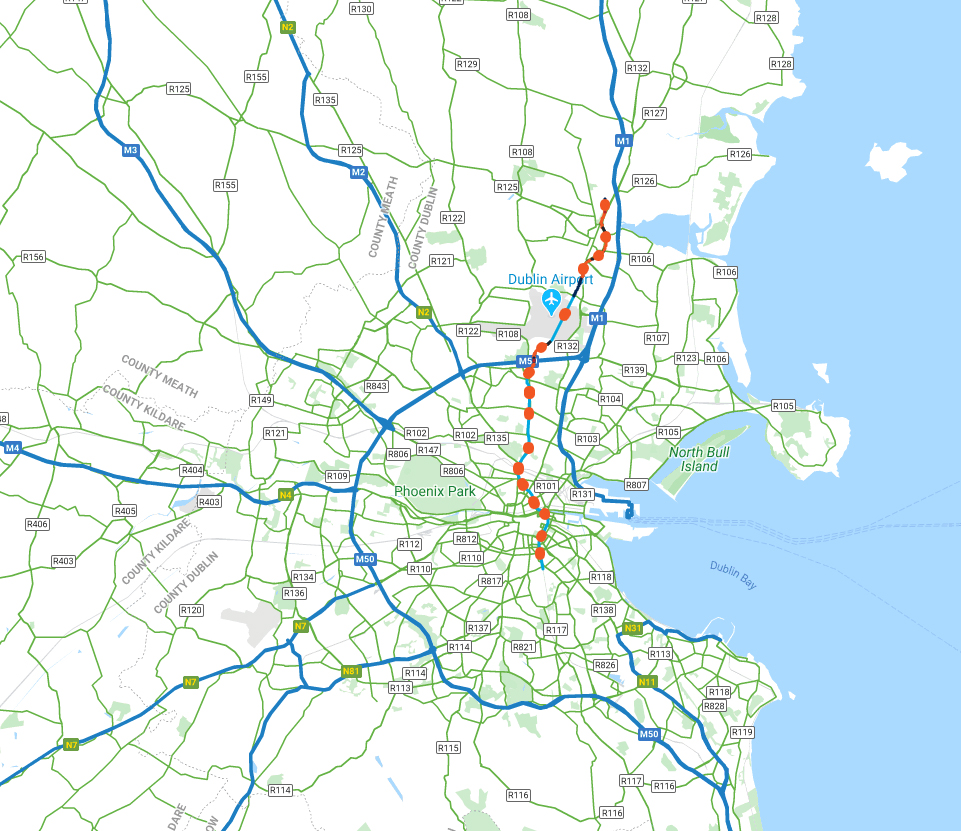 MetroLink's route (MetroLink)
MetroLink comments on its website: "The system will model itself on the Copenhagen Metro and the fully automated lines on the Barcelona Metro, which use proven automated train control systems.
"The trains are supervised from a control centre run by operational, security and safety staff who can monitor every carriage, station and platform through CCTV and communicate with passengers by public address. Passengers can contact controllers directly from their carriage."
Last year, the government decided not to extend the line in the south of the city to avoid disrupting the Luas light rail system (pictured) and to cut the cost of the project.
In August last year SNC-Lavalin subsidiary Atkins was selected to design a 10,700 sq m six-storey office block for budget airline Ryanair in Dublin. The building will be located alongside Ryanair's existing head office at Airside Business Park near Dublin Airport.
Work on the metro is due to begin early next year, and to be completed in 2027.
Top image: The southern extension of MetroLink was abandoned to avoid disruption to the Luas tram system (Suckindiesel/CC BY 2.5)Â 
Further reading: