Norwegian architect Snøhetta has been selected to design a Children's Museum in El Paso, Texas.
The Oslo-based company was chosen to design the museum following meetings with the local community, multiple presentations and a public vote. The two other firms in the running were KoningEizenberg from Santa Monica and TEN Arquitectos, which is based in Mexico City.
Paul Kortenaar, the museum's founding director, said: "The concept Snøhetta produced best embodied the innovation and cooperation that the El Paso Children's Museum hopes to inspire."
The $60m development will be located at 201 West Main Street, between the Museum of History and Museum of Art in the Downtown Arts District, an area that attracts 1.5 million visitors each year.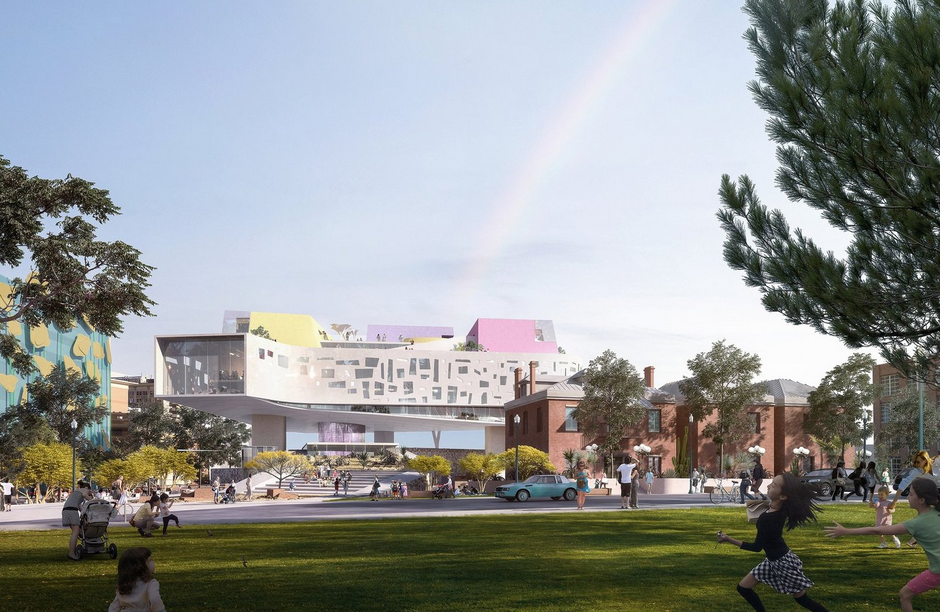 Construction is due to be completed in late 2021.
Images courtesy of Snøhetta