Norwegian architect Snøhetta, Danish interior designer Vipp and developer Tom Bjarte Norland have created the Bolder project: four cabins built into the cliffs of Lysefjorden on the Norway's west coast.
The four cabins, called Stylten, Myra, Stjerna and Eldhuset, are designed to blur the boundaries between inside and outside and are lifted above ground on large concrete pillars with glass façades to bring visitors closer to their surroundings.
Wood and concrete with aggregate from the site are used as the main building materials. The cabins have a minimalistic design and use earthy colours and organic textures. They are built from untreated red cedar, which will gray over time to blend into the rocky landscape.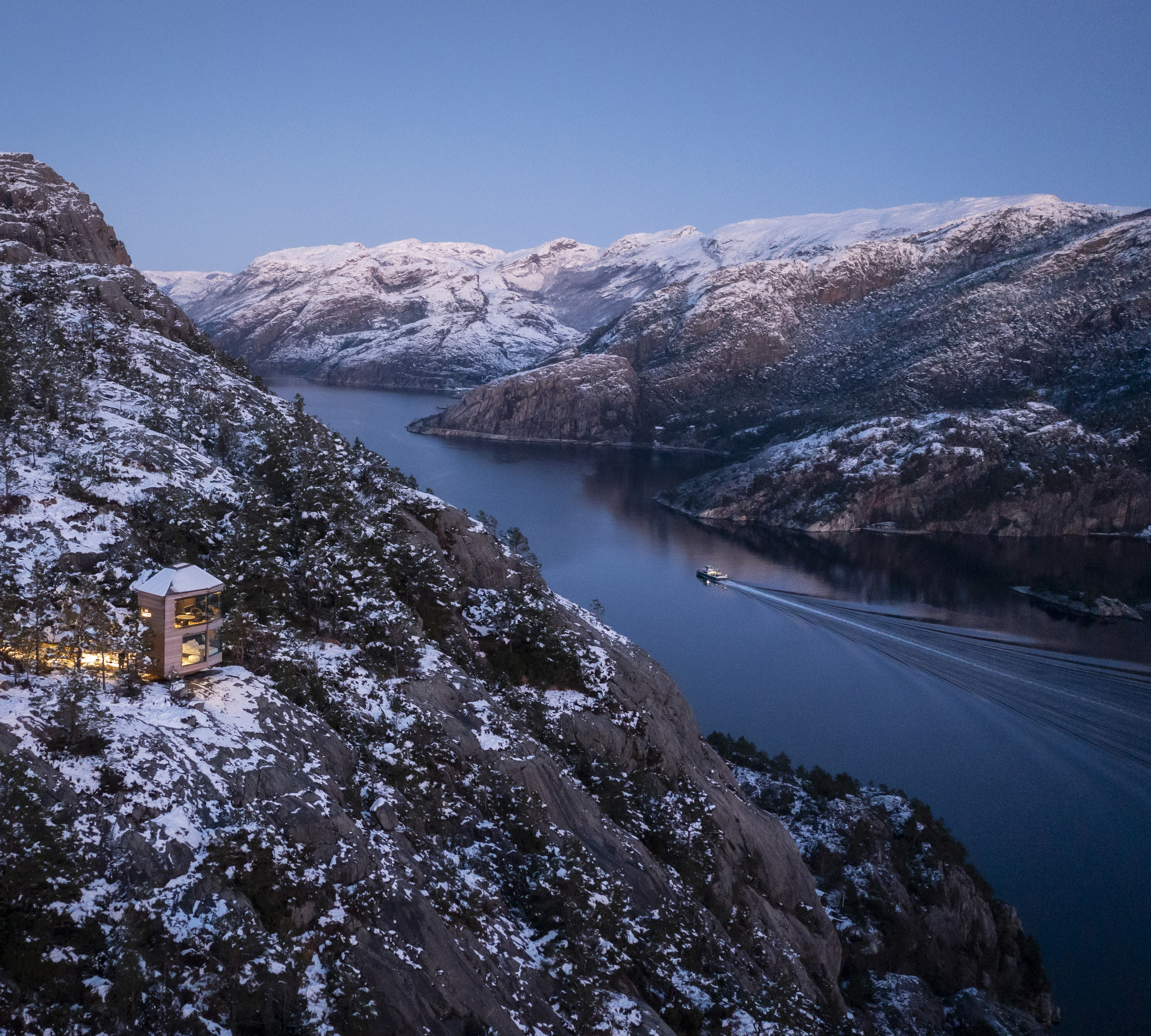 Each of the residencies contains an upper floor with a kitchen and dining area, and a ground floor with a bedroom and bathroom. Their walls and roofs merge into one uniform shape.
Stylten, Myra and Stjerna are available to rent and have a 38 sq m floorplan. Eldhuset is due to open in spring and will measure 60 sq m.
Frank Denis Foray, an architect with Snøhetta, said: "With the Bolder project, we strived to preserve nature and enhance the experience of moving in an untouched landscape, with the smallest possible footprint on the surroundings. The cabins are lifted over the ground to create a weightless feeling on the edge of the spectacular steep mountainsides, diving down into the clear blue fjord.
"The goal was to create a total experience for the visitors – coming back to a cozy, warm wooden nest with a spectacular panoramic view of the ever-changing weather after a beautiful day of hiking along the fjord."