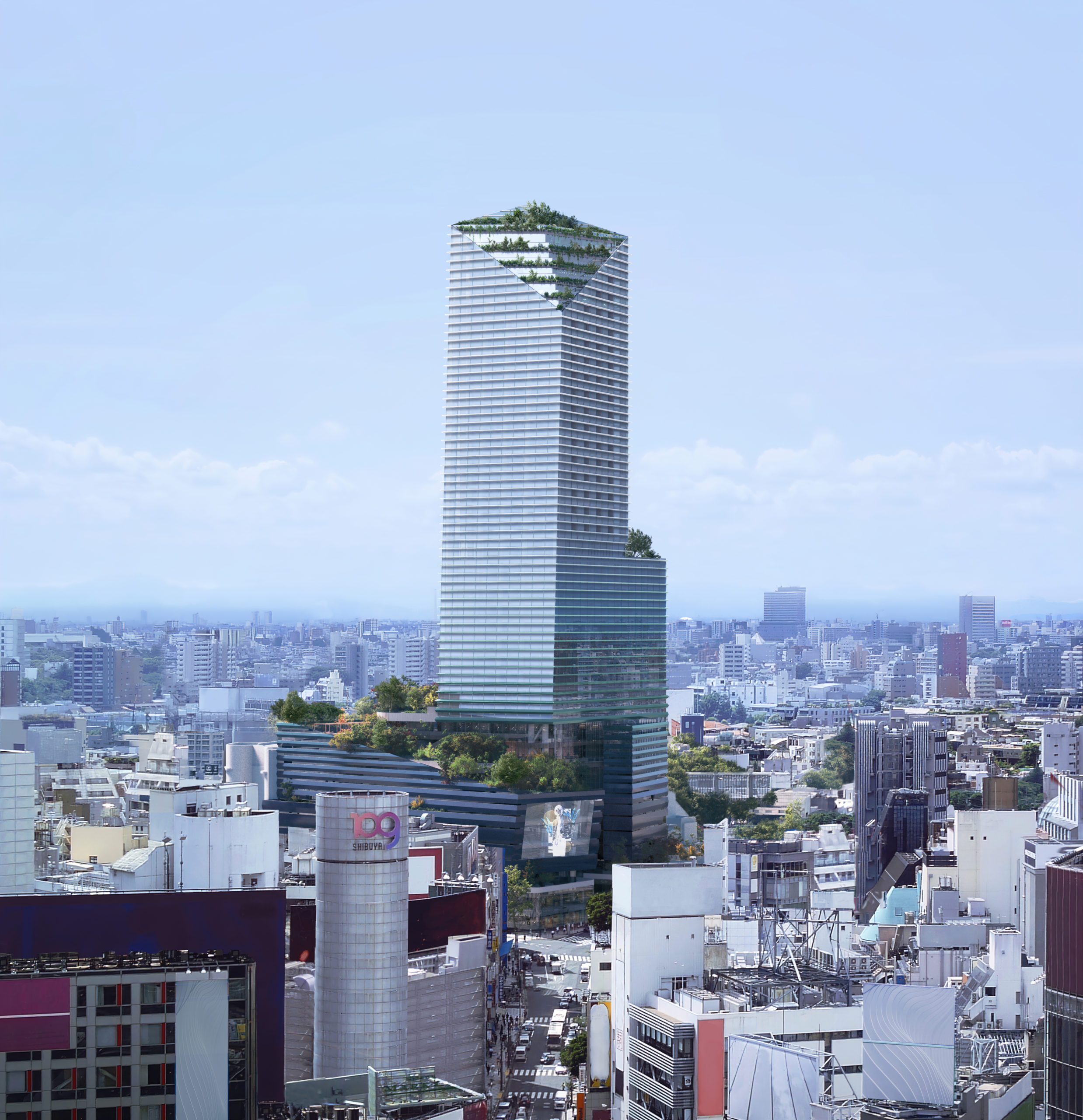 Norwegian architect Snøhetta has unveiled its design for the Shibuya Upper West Project, a 117,000 sq m mixed-use tower in Tokyo's Shibuya district, a major commercial and finance centre.
The clients for the scheme are Japanese conglomerate Tokyu Corporation and L Catterton Real Estate, a branch of US bank L Catterton. It will be located on the present site of the Tokyu Department Store, and when complete will offer retail space, hotel, residential units for rent, as well as an art and culture centre.
The project rises from ground level in terraced steps, which are inspired by the foothills of Mount Fuji. The ceramic façade references ancient Japanese building practice.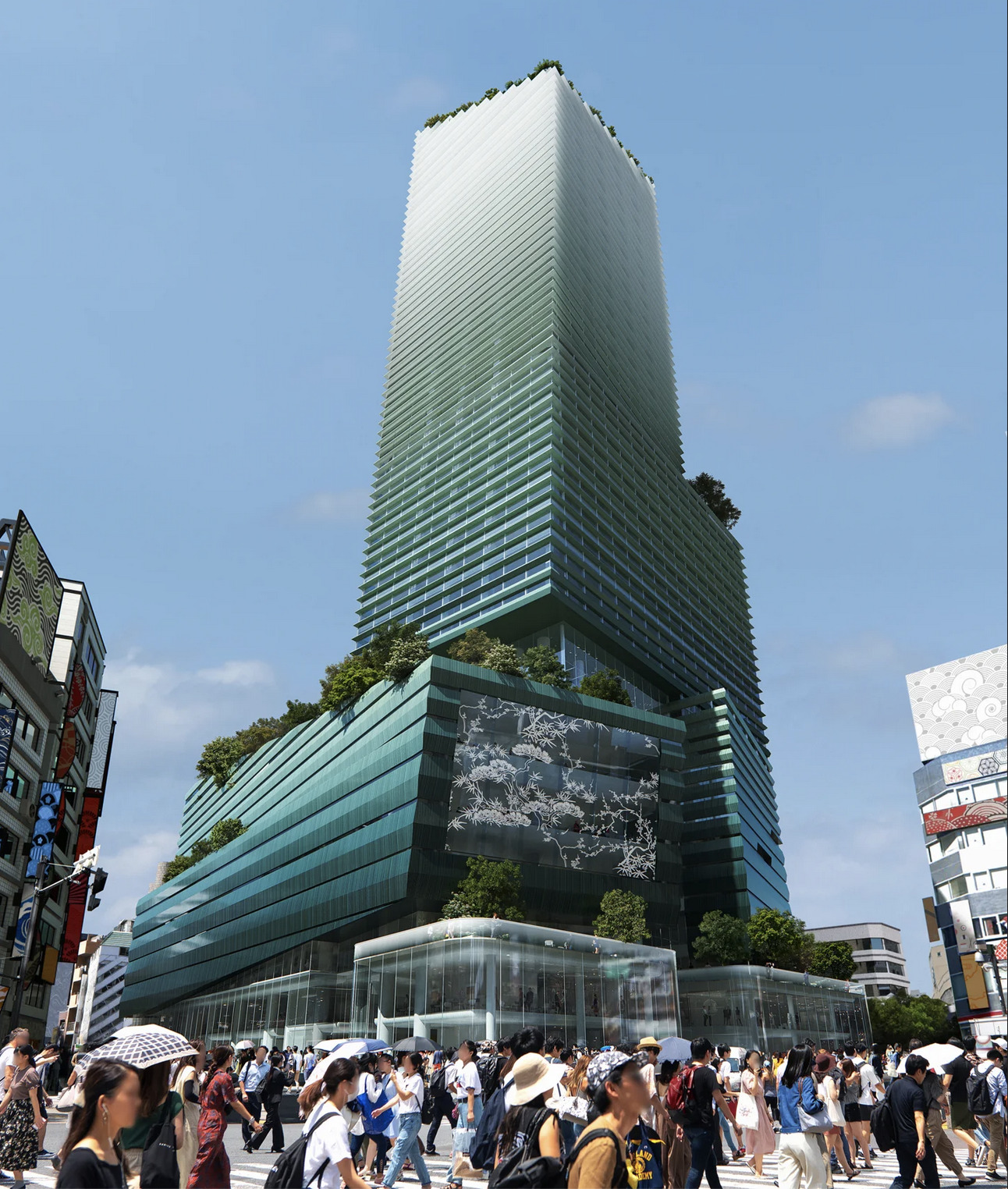 The tower aims to create an "urban retreat" in the bustling city, thanks to the Hive atrium and roof terraces that will be called "the Sanctuary".
Snøhetta is working as design architect, while a joint venture between Nikken Sekkei and Tokyu Architects & Engineers are acting as executive architect.
Robert Greenwood, Snøhetta Hong Kong's managing director, said: "In such a well-known and historically significant area in one of the world's most exciting cities, the project is paying homage to and respecting traditions as well as looking ahead.
"We have imagined a new 24-hour vision for Shibuya with this hybrid urban development that combines Landmark and Landform – a bridge between the city and the streets that extends itself into the skyline – connecting Shibuya to Shoto.
"The design is formed as a single gesture, moving from the horizontal ground plane to the vertical skyline, symbolising the energy of the area in a single stroke. It is an homage to the duality of Tokyo – a modern city steeped in tradition."
Shibuya Upper West is due to be completed in 2027.