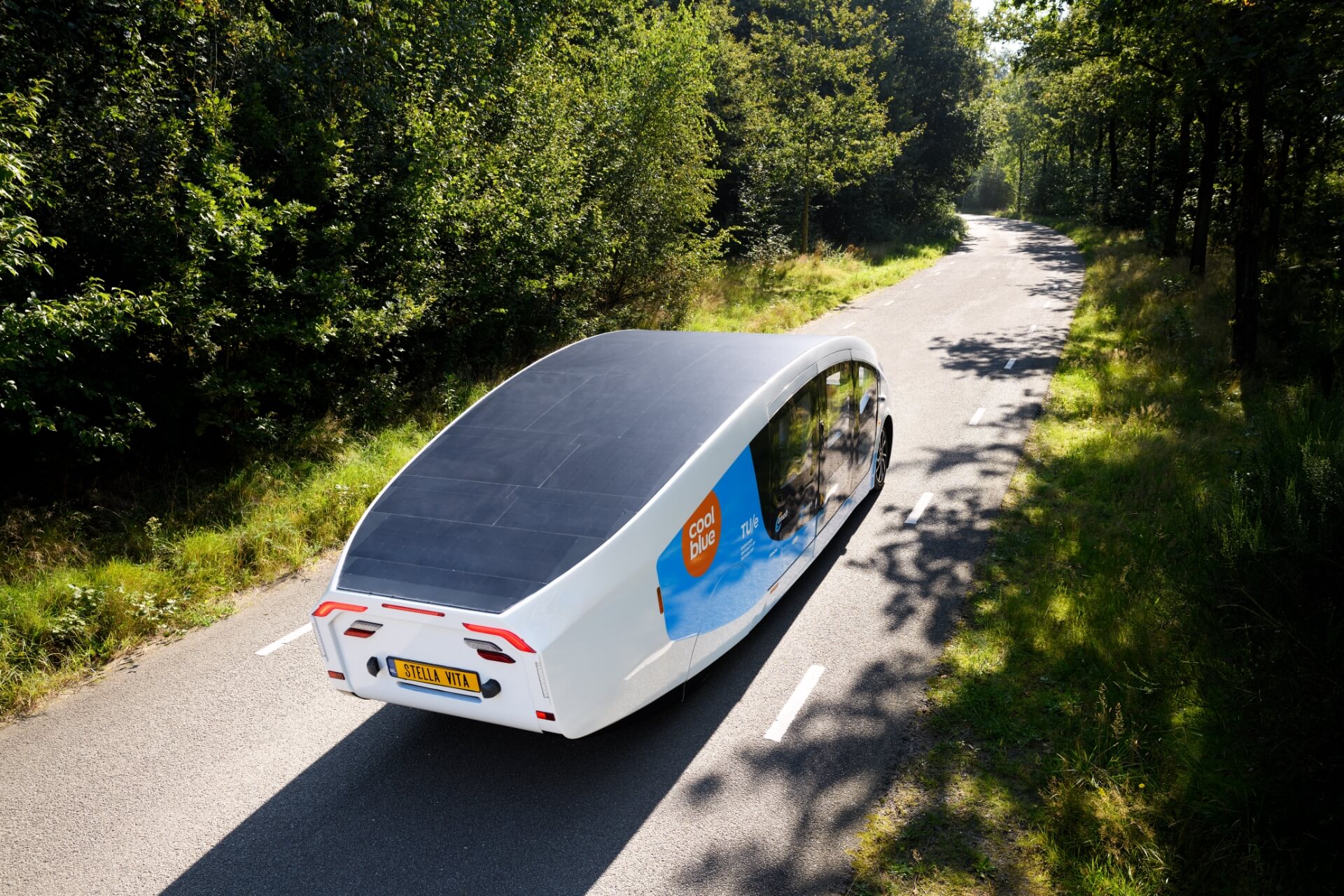 lar Team Eindhoven has unveiled what they describe as the first solar-powered mobile home, called Stella Vita.
Described by the Eindhoven University of Technology team as a "self-sustaining house on wheels", Stella Vita can generate solar energy independent of charging stations while allowing passengers to shower, watch TV, charge their laptops and make coffee.
A sunny day can generate enough power for Stella Vita to travel 730km.
The home contains a roof that slides up when stationary, allowing space for passengers to stand and adding extra room for reclining or cooking.
When the roof is raised, extra solar panels can fold out, doubling the generating surface to 17.5 sq m.
A pilot project by Solar Team Eindhoven will involve students from the faculty travelling in the Stella Vita from Eindhoven to the southernmost tip of Spain.
Stella Vita was sponsored by Dutch e-commerce firm Coolblue.
Images courtesy of Bart van Overbeeke