5 July 2013
Australia is embarking on an $8.3bn transport infrastructure project which will include the construction of the country's longest tunnels with the help of Spanish giant ACS.
The venture will see two 15km tunnels, four kilometres of 'sky rail' and new underground stations as part of the North West Rail Link in Sydney, reports Designbuildsource.com.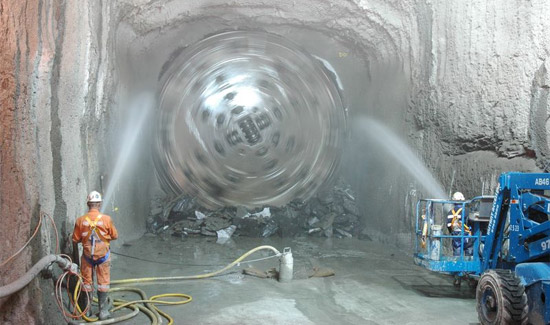 The tunnels are part of the biggest transport infrastructure project Australia has yet seen (Credit: Theiss)
Dragados, a branch of ACS, is part of the consortium awarded the $1.15bn tunnel-and-station civil works contract, together with two Leighton subsidiaries, by the New South Wales government.
The contract is the first of three, with the sky train and operation-maintenance contracts to be awarded in the next few years.
Source: Designbuildsource.com