Spanish architect Alberto Villanueva has created the concept of a "Mars Utopia", with humans living on the planet in "bacteria towers".
Villanueva's project plans to use the ice that is thought to be under the surface of the planet to begin terraforming it.
Villanueva envisions using 3D printers to build towers in the planet's craters which will generate electricity from Mars' magnetic fields.
Structures would initially be built from soil on Mars but would be replaced by fungus and bacteria grown on the planet and fed by the water.
The living structure would also create oxygen.
Villanueva dreamed up the idea while studying Environment Design at Ravensbourne College in south London.
He said: "As an architect I am worried about the overpopulation issue.
"I was studying how the most populated cities around the world are growing non-stop.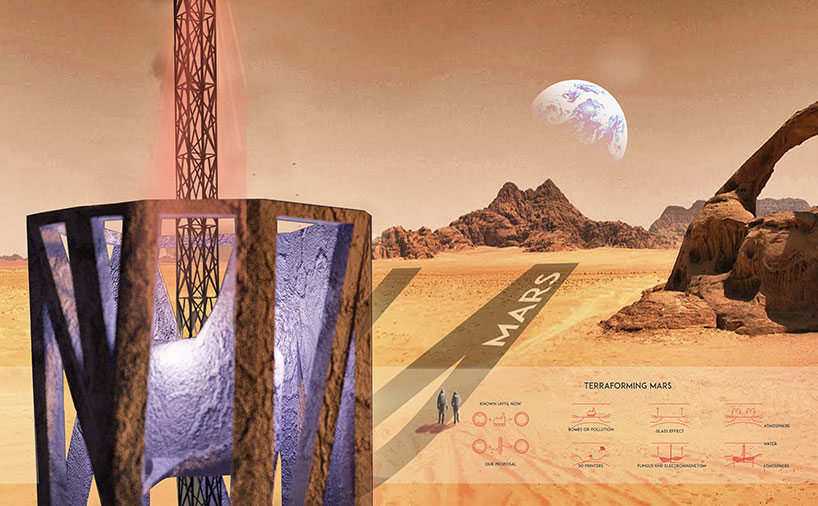 "At the same time I realised that at least 30% of territories are in extreme environments and I wanted to understand how, with my responsibility as an architect, I could think in new ways to build in these areas."
Villanueva's idea is similar to Foster + Partner's 3D printing plan for Mars.
Images via Alberto Villanueva