29 November 2013
Spain's Intecsa Industrial has been awarded a $600m contract to build a phosphate plant at the port city of Ras Al Khair in Saudi Arabia.
Saudi Arabian Mining Co (Maaden), the Kingdom's largest mining company, awarded the contract to Intesca Industrial, Arab News reports.
Intecsa will carry out detailed engineering, procurement and construction of the plant, due to be completed in the fourth quarter of 2016.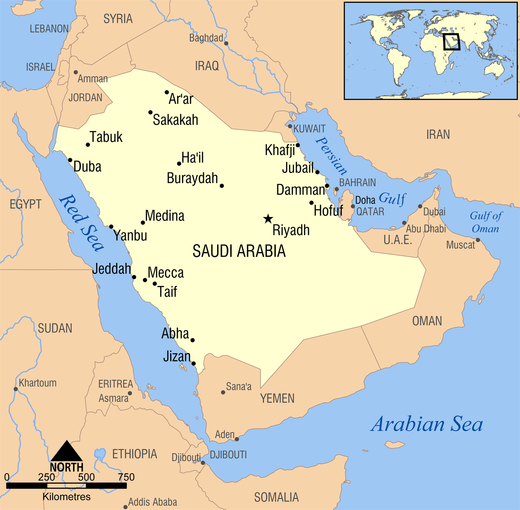 The plant will be located in the port city of Ras Al-Khair currently under development 60 km north of Jubail on the Persian Gulf coast (Wikimedia Commons)
Construction of the plant is part of an $8bn program designed to help diversify the Saudi economy, moving it away from relying on oil by developing its mining industry.
The plant is part of the Umm Wual project, part of a larger development of a new industrial city in the north of the country known as the Waad Al-Shimal City for Mining Industries.
The complex is being developed by Maaden with joint venture partners the Mosaic Company and Saudi Basic Industries.