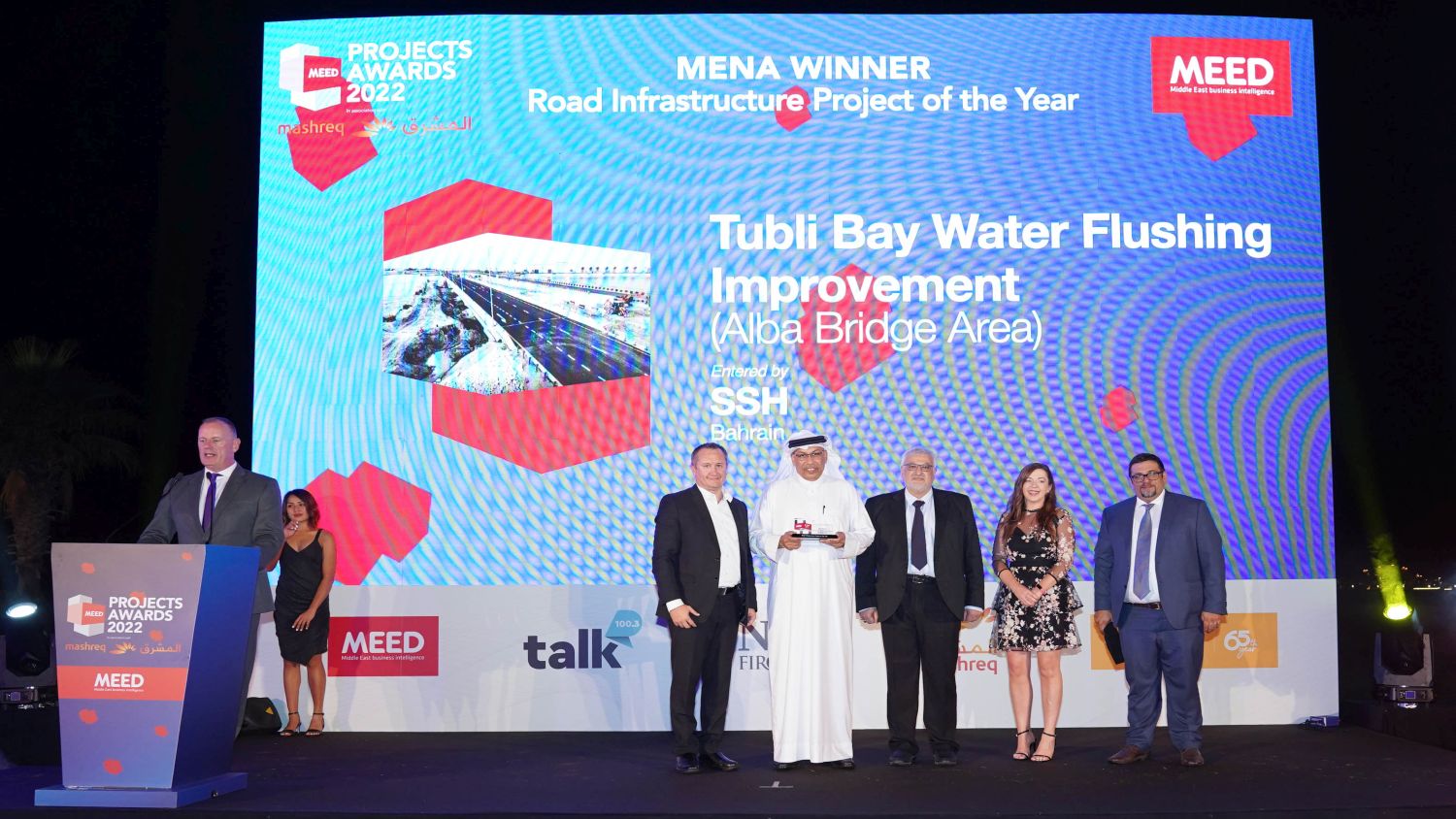 Middle East-based construction consultancy SSH has won Middle East and North Africa (MENA) Road Infrastructure Project of the Year at the MEED Project Awards.
The company picked up the accolade for its Tubli Bay Water Flushing Improvement (New Alba Bridge Area) project in Bahrain.
This project is one of three designed and supervised by SSH to reduce water pollution and avert mass fish deaths. The other two projects are Ma'ameer Canal Widening and Ma'ameer Culvert Extensions and Widening. The Ministry of Works (MOW) in Bahrain is managing a larger scheme of work to improve the environmental conditions of Tubli Bay, of which these projects form a part.
As part of the larger program, Tubli Bay Water Improvement project involved enhanced regular seawater flushing circulation between Ma'ameer Bay and Tubli Bay. The process improves the water quality by removing organic waste and preserves ecological systems.
SSH said the project enhanced the habitat for wildlife including migrating birds like flamingos. It also improved water quality and increased accessibility to an industrial region, encouraging investors to create jobs in the area.
The MEED Awards recognise project teams for their high-calibre work, adherence to schedule, and client satisfaction in a safe and healthy work environment.