A Statue of Liberty museum on Liberty Island, is due to open this month. The 2,415 sq m building will be open to the general public, and not those with a security clearance.
Previously, 80% of the island's 4.3 million annual visitors were unable to enter it.
The project was built using materials native to the island and on the statue itself, such as granite, bronze and local vegetation.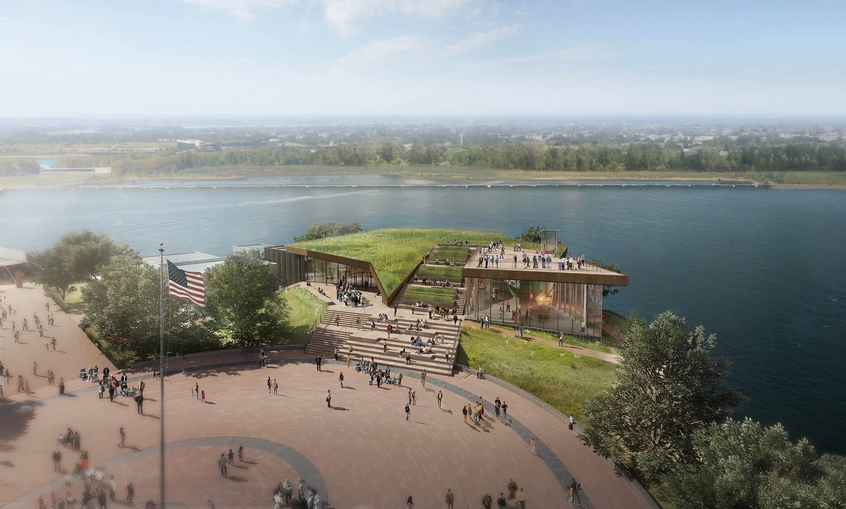 The museum can withstand hurricanes, and is positioned above 500-year flood levels.
The project will house three galleries:
The Immersive Theatre: Containing a 10-minute multimedia show introducing the statue's origins and displaying a fly-over
The Engagement Gallery: This will envisage what it was like in the warehouse where Frédéric Auguste Bartholdi built the statue
The Inspiration Gallery: Housing the statue's original torch and a model of the its face.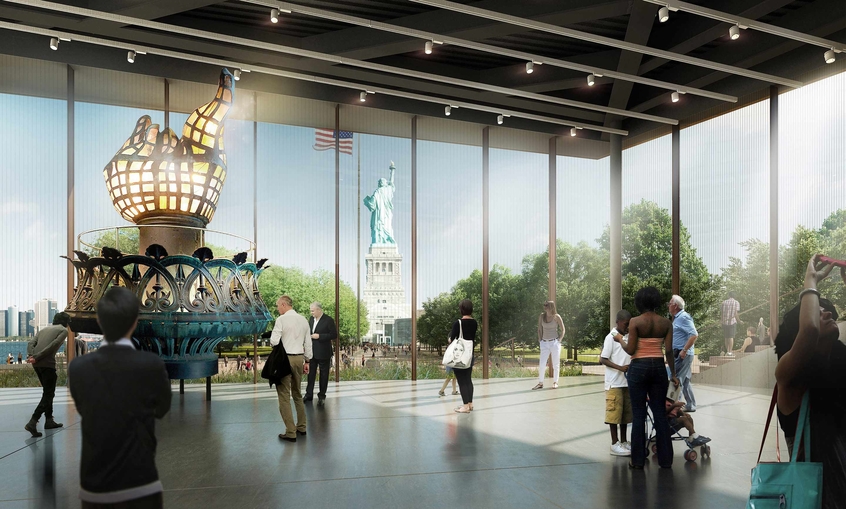 New York architects FX Collaborative and ESI Design worked on the project, and it was overseen by the National Park Service and the US Department of the Interior.
Images courtesy of FX Collaborative