Steven Holl Architects has unveiled its masterplan for the town of Prati di Tivo in Italy's eastern Abruzzo region.
The plan, which is divided into three phases, involves a community plaza and three buildings added to the base of the Gran Sasso mountains, the highest in the Apennines.
The first phase will turn a former ski lift into a public piazza with pools, fountains and a sliced spherical pavilion inspired by the paintings of Giorgio Morandi. A pavilion with five apartments will also be constructed.
For the second phase, a concrete building dating from the 1950s will be renovated and expanded to house a spa, restaurant and 11 hotel rooms.
For the final phase, a 42-room hotel with views of the mountain will be built from cross-laminated timber.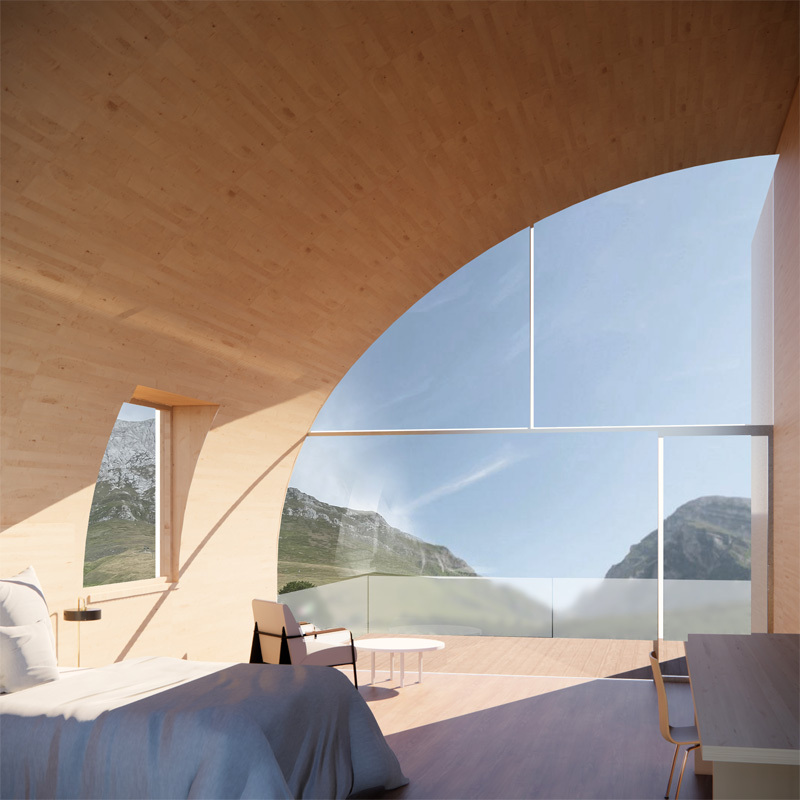 The new structures will be clad in pre-weathered Verdigris copper and will be geothermally heated and cooled.
Steven Holl said: "The masterplan for Gran Sasso supports EO Wilson's idea of "half earth" as the surrounding landscape is preserved. The architecture will be ecologically realised and in spirit stands in awe of the great mountain above and the gift of its stone silence."