New York firm Steven Holl Architects (SHA), Prague-headquartered Architecture Acts and Japan's Nagata Acoustics have won an international competition to design a concert hall in the northeastern Czech city of Ostrava.
The 1,300-seat venue is made from concrete and maple wood with a zinc-clad exterior. SHA describes the building as a "perfect acoustic instrument in its case".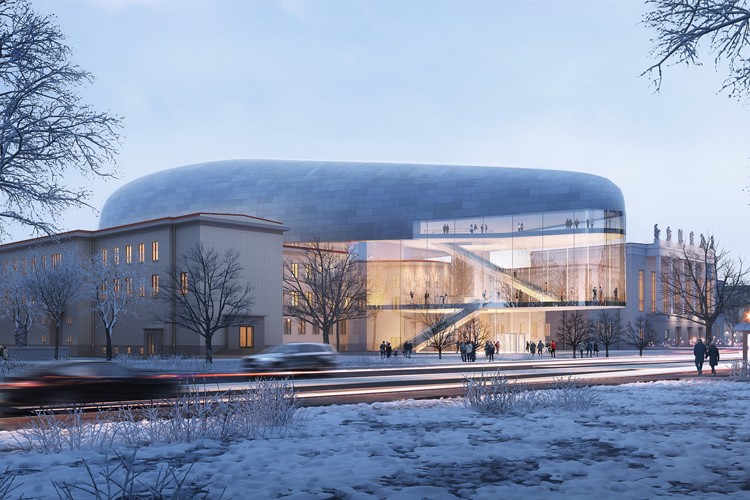 The development will be located next to Ostrava's House of Culture and will provide a home for the Janacek Philharmonic, a Czech orchestra specialising in contemporary music.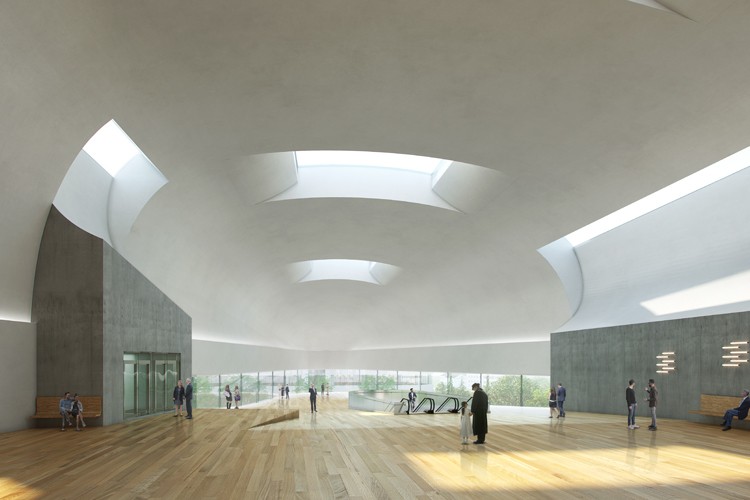 Krzysztof Ingarden, a competition jury member said: "It is a fantastic piece of architecture considering very well the relationship between the City of Ostrava and the park behind the existing building.
"I believe the winning project will be an emblematic piece of architecture for Ostrava, revitalising the city as well."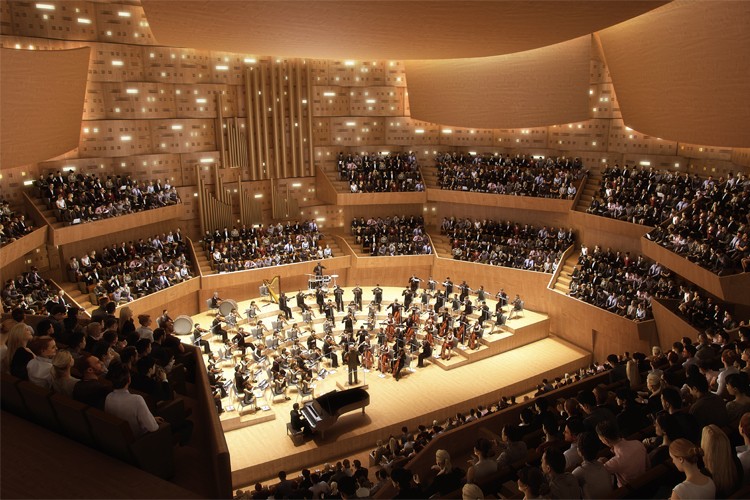 The Ostrava Concert hall is expected to open in 2023.
Images courtesy of Steven Holl Architects