The State of São Paulo, through the Department of Metropolitan Transport (STM), has revealed the structure of the PPP contract for the city of São Paulo's metro Line 18 (Bronze), set to use monorail technology.
The PPP contract will include the construction, operation and maintenance of civil works and systems, reported the InfraPPP news portal.
The necessary rolling stock will be also provided and maintained by the concessionaire.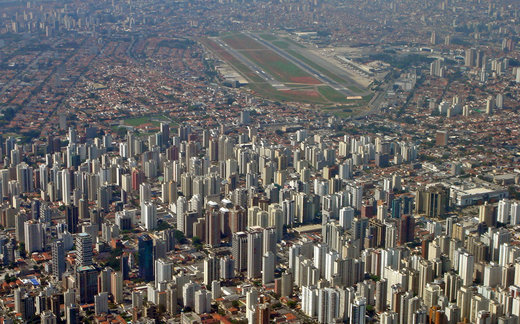 Aerial view of São Paolo (Credit: Mariordo)
The future concessionaire will be responsible for 12 stations on Line 18.
The concession will last 25 years, with four years scheduled for construction.
The government will fund 50% of the investment, approximately $780m.
The public consultation will begin in April 2013 and the bidding documents will be published in July 2013.