A congress centre designed by Italy's Studio Fuksas has been completed in Rome. It is the largest project built in the city for more than 50 years and is made from enough steel to build three Eiffel Towers.
The 55,000 square metre New Rome/EUR Convention Hall and Hotel is located in Rome's historic quarter and contains three elements, which the architect calls the Theca, the Cloud and the Blade of the hotel.
The Theca is formed by a steel structure and a glass façade. The name is an anatomical reference to the sheath enclosing an organ; in this case the organ is the Cloud, which the architect described as the "heart" of the project.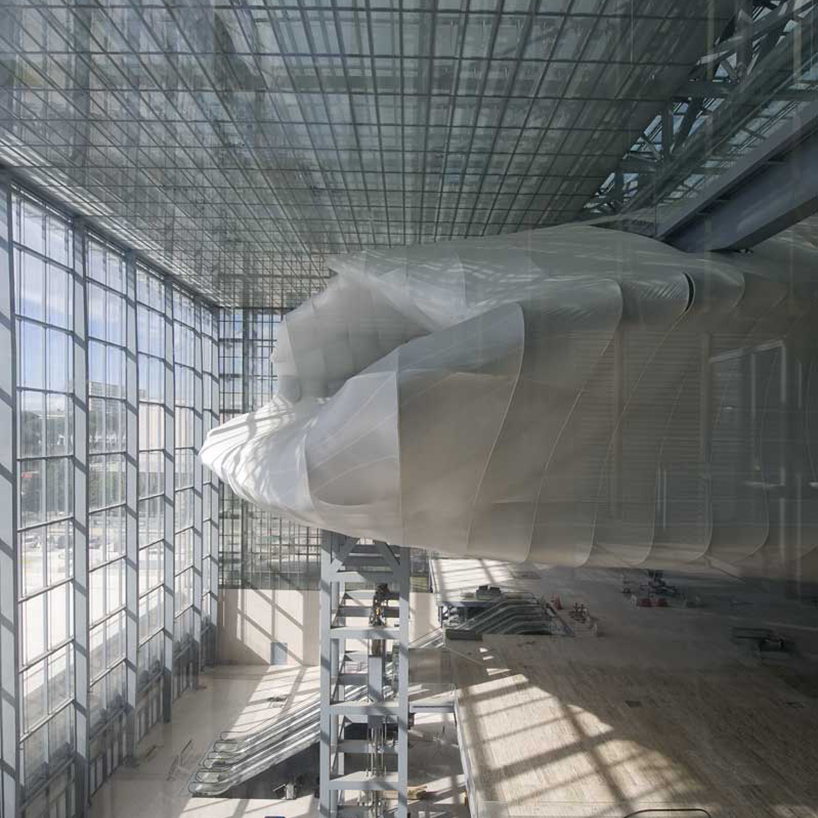 It has a steel rib structure containing an auditorium for 1,760 people, which is enclosed by a 15,000-square-metre transparent curtain.
The Blade is a 441-room hotel and is an independent structure with a 600 space car park underneath.
The complex is able to host congresses and exhibition events with a capacity of almost 9,000 seats.
Design work on the project started in 1998, after Studio Fukas won an international competition for the design. Work on site began in December 2007.
The contractor for the project was Società  Italiana per Condotte d'Acqua of Milan, and the structural engineers were Studio Majowiecki of Bologna and Studio Sarti of Rimini.
Images via Studio Fuksas