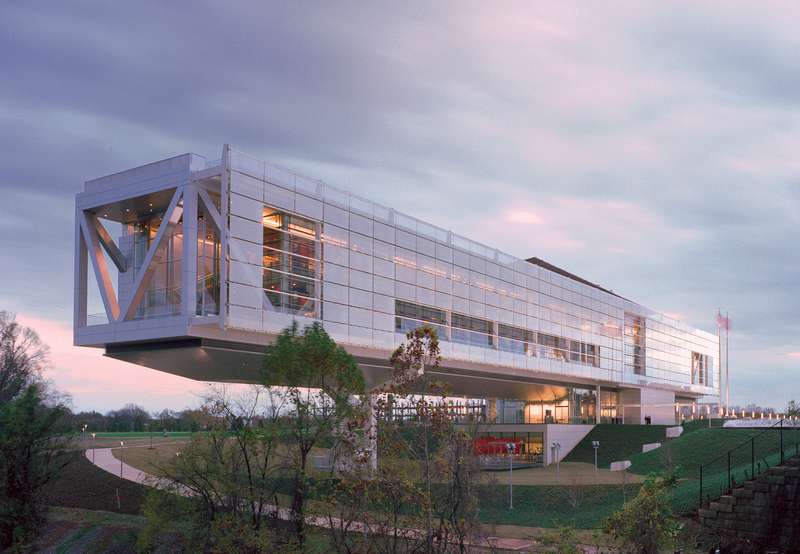 Chicago architect Studio Gang is to design an expansion of the Clinton Presidential Centre in Arkansas. The Hillary Rodham Clinton Institute will be added as a repository of the former secretary of state's personal archive and a hub for her non-profit and advocacy work.
The expansion will also enable the centre to host further exhibitions, talks and educational projects.
Stephanie Streett, the Clinton Foundation's director, said: "For nearly two decades, the Clinton Centre has inspired millions of visitors, convened global leader and served as a catalyst for innovative social and economic development.
"Studio Gang is the perfect partner to help us explore opportunities to expand our impact with a focus on sustainability and bringing people together."
The Clinton Centre has had 5 million visitors since opening in 2004. The original buildings were designed by the Polshek Partnership and were the first in Arkansas to be LEED-certified.
Jeanne Gang, Studio Gang's founder, said: "The Clinton Presidential Centre was built to set a new standard for environmental performance. We are excited to be working with the Clinton Foundation to advance that legacy."
Studio Gang say more information about the expansion will be revealed next year.