US architect Studio Gang has presented its concept for the future of Memphis' riverfront after receiving 4,500 survey responses from local inhabitants.
The concept focuses on showing how five distinct city zones can "leverage their particular strengths to become distinctive places offering activities and experiences that appeal to people of all generations, incomes, races and backgrounds".
Studio Gang's concept presents short, medium and long-term investment ideas grouped around three principles: Â
Fostering positive encounters, civic pride and a better understanding of the Mississippi River
Restoring natural conditions, native ecology and a more dynamic relationship between people and the river
Connecting the riverfront with to the city and people with each other.
Its proposals include a variety of amenities, from an adventure playground to a pavilion in Memphis' 30-acre Tom Lee Park and an elevated walkway in Greenbelt Park.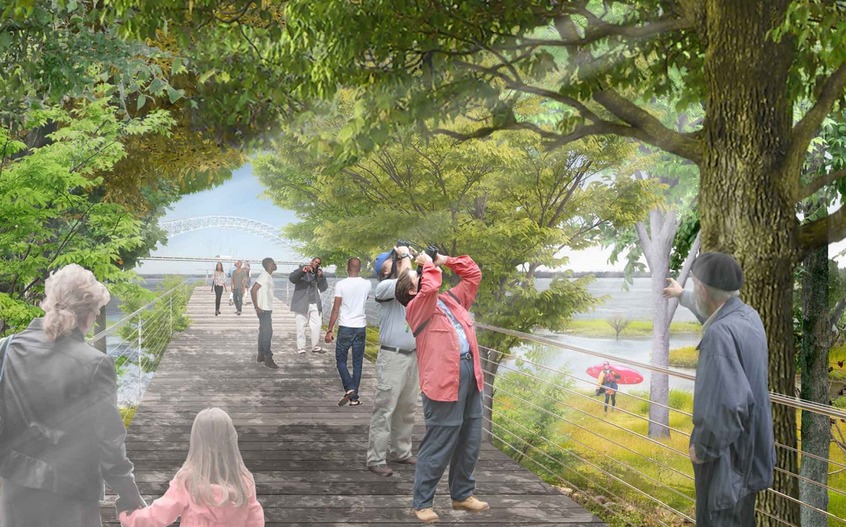 The project was commissioned by the Mayor's Riverfront Taskforce by the Riverfront Development Corporation and funded by the Hyde Family Foundation and the Kresge Foundation.
Images courtesy of Studio Gang