New York architect Studio Libeskind has designed a Jewish Museum for Lisbon, that is being developed by the city's municipal council and private nonprofit Associação Hagadá.
Located in Lisbon's western Belém district, a slanted glass two-and-a-half-storey structure that will offer views of the River Tagus and the Tower of Belém.
The 3,400 sq m project is named Tikva, the Hebrew word for hope.
The museum's collection at present contains 410 pieces, including the Sefer Torah, from 18th Century Hamburg, the Roman ring stone with Menorah from the 2nd – 3rd century A.D. and the Memorial stone of the Lisbon Great Synagogue from 1307.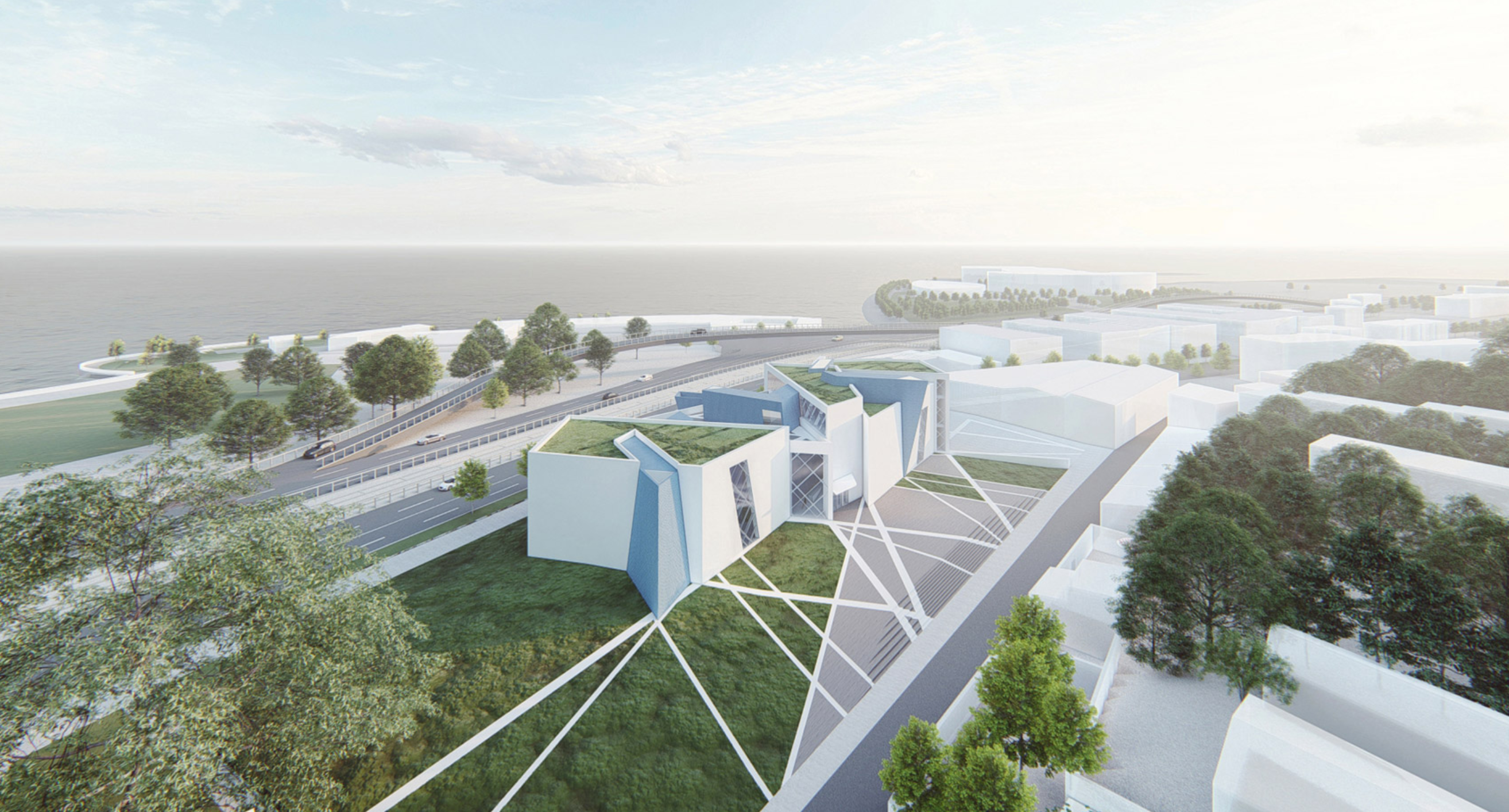 The museum will cover five periods:
Judaism under Roman, Visigoth and Islamic domain
The age of the "Convivência", from the 12th to the 15th centuries
The Age of Intolerance: Expulsion, forced conversion, inquisition
The Portuguese-Jewish Diaspora, between the 16th and 18th centuries
The contemporary Revival of Judaism in the 19th and 20th centuries.
Daniel Libeskind, Studio Libeskind's founder, said: "I see the art of architecture as the art of bringing people together. It's really about social, cultural communication, how people come together, what they share, and how they see a hope of the future."
Images courtesy of Studio Libeskind