The Brooklyn Tower at 9 DeKalb Ave in New York, designed by SHoP Architects and built by JDS Development Group, has topped out at 325m.
The tower is Brooklyn's tallest, but is surpassed by many in the city, such as the 541m One World Trade Center in Manhattan.
The 93-storey tower incorporates the Dime Savings Bank of Brooklyn, has 100,000 sq m of retail space at its base and 550 apartments – 400 for rent and 150 for ownership.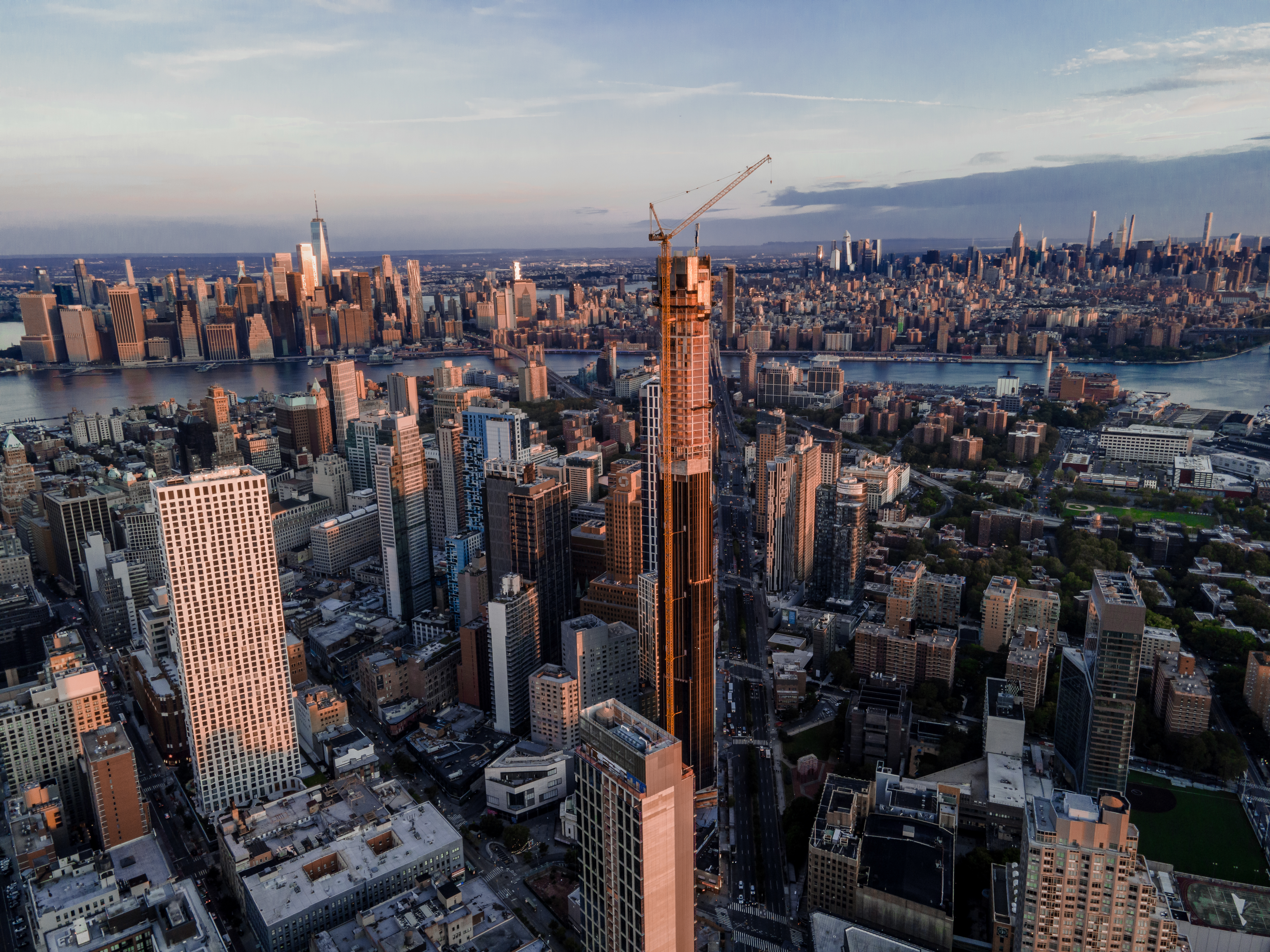 At its crown it will have a roof deck, with a private pool, lounge and barbeque. The hexagonal base is made of marble and has a bronze and copper façade.
The tower occupies the site of the Dime Savings Bank of Brooklyn, which was designed by Halsey, McCormack & Helmer in the 1930s, and was an expansion of Mowbray & Uffinger's Gilded Age building.
This 115-year-old structure will be restored and integrated into the Brooklyn Tower. It will keep its main lobby, including the Ionic colonnade at Fleet Street, and add a retail entrance on Flatbush Avenue.
Michael Stern, JDS Development's founder, said: "Today marks a significant milestone for Brooklyn and New York City as the Brooklyn Tower reaches its peak, continuing Brooklyn's long history of design innovation and bold thinking.
"We take great pride in the thoughtful work that SHoP and our construction team at JDS have done to create this unprecedented new tower while carefully preserving the historic Brooklyn landmark."
Tenants are due to move in in late 2022.