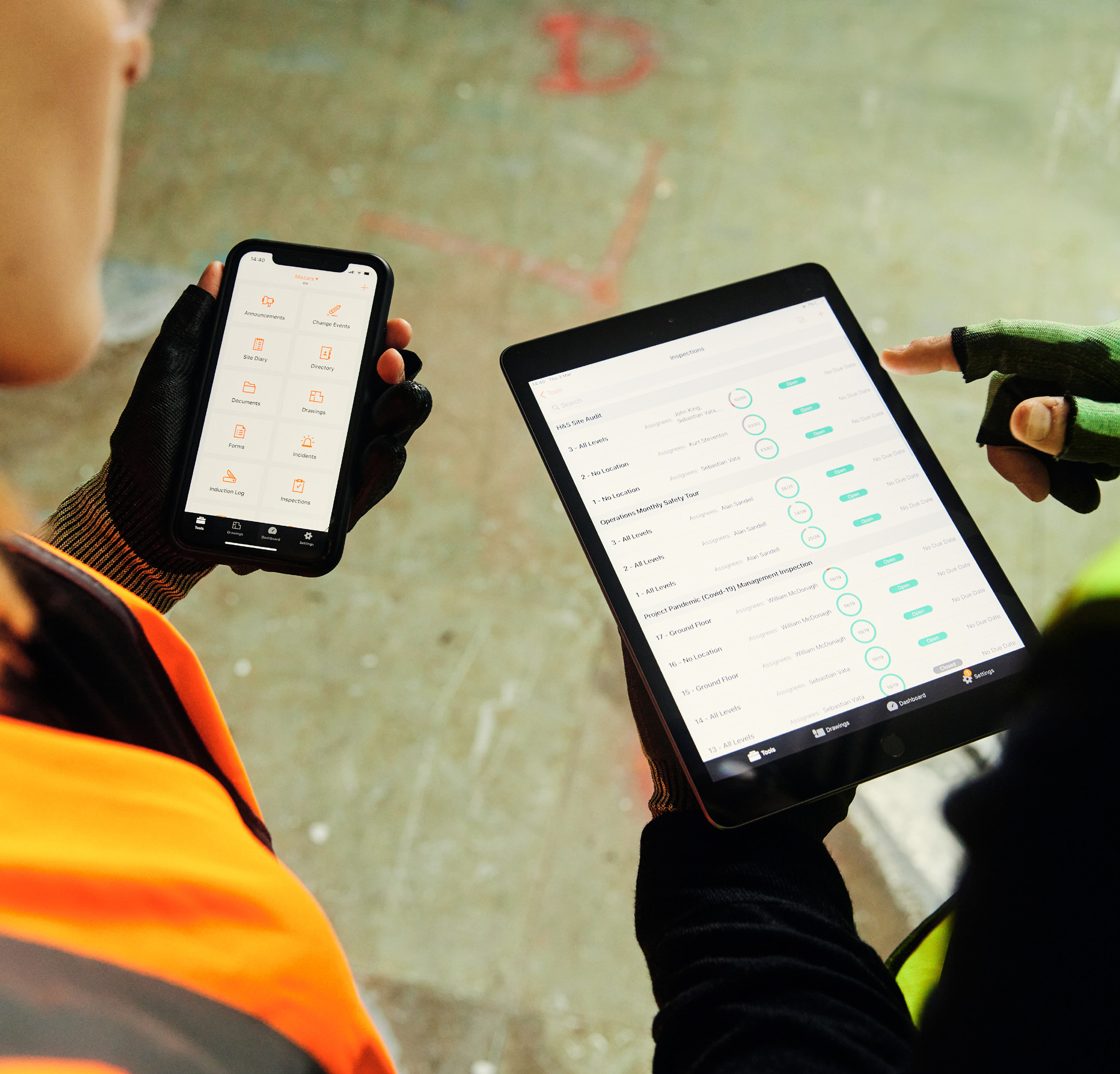 More than a quarter (28%) of construction decision makers in the UK and Ireland say volatility in the economy and the industry has prompted a "significant" increase in digital investment over the past three to six months, a new survey reveals, while 75% say it has driven a net increase.
12% considered themselves to be "digital-first" businesses and 44% said they were "well on the way" towards digital transformation.
Another 44% said they were "just starting out" on a digital journey.
The findings come from a survey commissioned by construction management software company Procore Technologies.
It hired Censuswide to survey 803 construction decision makers in main contractors, subcontractors, and owner-led developers in the UK, Ireland, France, Germany, UAE and Saudi Arabia between 29 December 2022 and 12 January 2023.
They included 201 decision makers in the UK and Ireland.
The resulting How We Build Now report gauges industry sentiment and the level of digital maturity.
Respondents expressed a degree of optimism in the sector. Nearly half (49%) expect the number of projects to increase by up to 20% in the next 12 months, and 56% claimed they are somewhat confident in market conditions for the year ahead.
Rising material and equipment costs, dealing with trade contractors, managing customer disputes, and getting or issuing payment were ranked the biggest challenges in the coming year.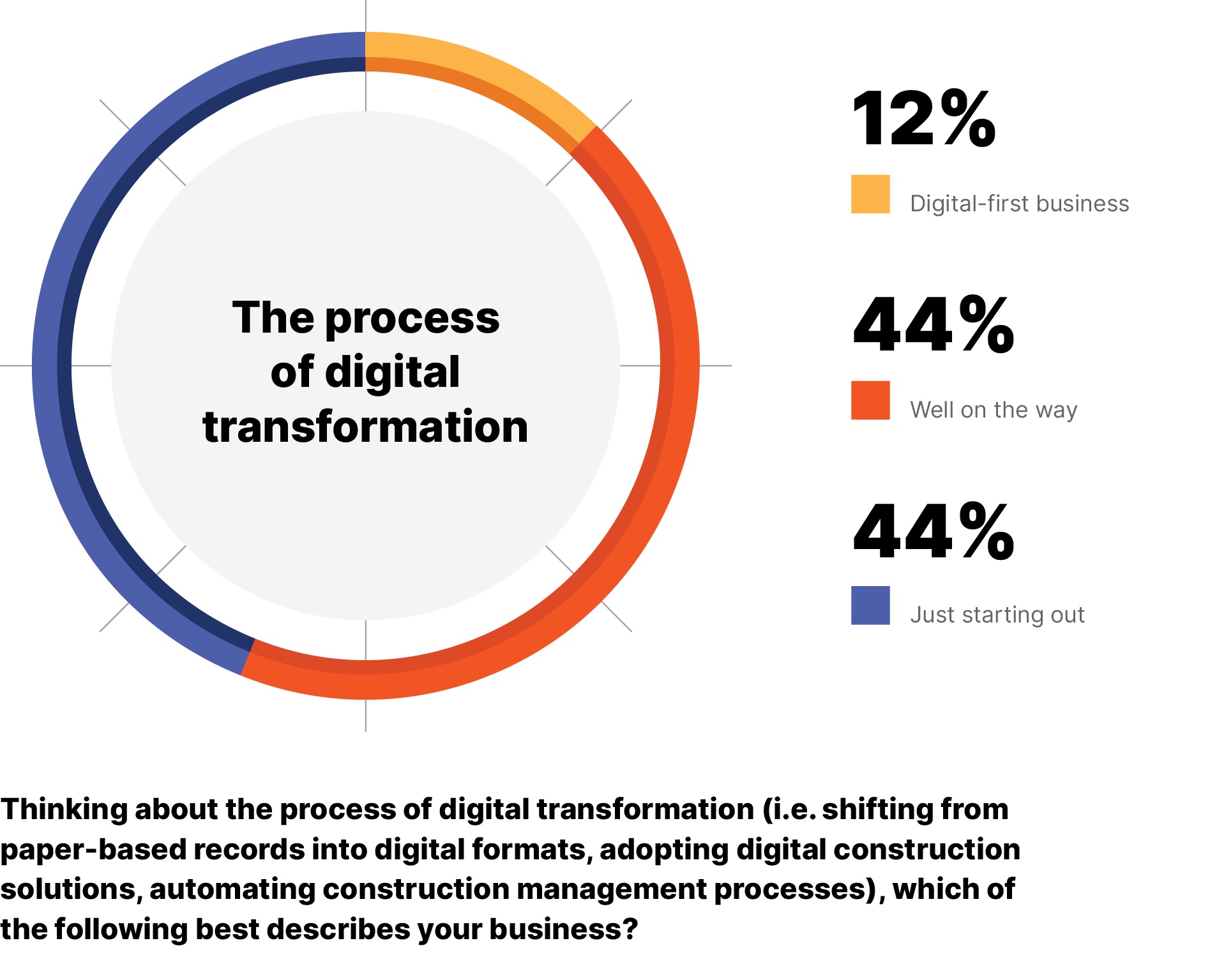 The survey showed that the level of rework required on projects remains high.
UK and Ireland respondents said that, on average, 25% of a typical project's time was spent on rework or rectifying issues. In the UK alone, 28% put the figure even higher, estimating it consumed between 26% and 50% of a typical project's time. In Ireland, 22% said the same.
Procore linked this high level of rework to an appetite among companies to move from paper processes to digital ones, noting that 44% of respondents said they planned to introduce construction management platforms in the coming year.
"Accelerating digital transformation and unlocking the value of data to improve decision-making, visibility, security, client experience, as well as sustainability, will not only improve the industry's efficiency and bottom line today but increase its ability to navigate unforeseen challenges and expectations tomorrow," said Procore's European vice president Brandon Oliveri-O'Connor.
The survey revealed an unexpected level of optimism about skills. 43% of respondents said they were "very confident" their businesses would have the necessary skills in the next 12 months, while 49% said they were "somewhat confident". 7% said they were "not particularly confident" and just 1% said they were "not confident at all".
The most frequent concerns about talent were "too much competition from other construction firms", "candidates being unwilling to work in all the locations/sites required", and "candidates being unwilling to upskill or reskill".
"Problem solving" topped the list of most in-demand skills for the next 12 months alongside "time management", while "project management" and "tech savviness" followed closely behind.
86% said decarbonisation will be an important challenge for them in the next three years. 33% said they're already tracking carbon emissions on projects while 35% say it's in their plan in the year ahead.