A mixed-use neighbourhood called the "Climate Innovation District" is being planned for the northern English city of Leeds.
The project was designed by Swedish architect White Arkitekter for a brownfield site in the centre of the city, on the banks of the River Aire. The project is inspired by "Scandinavian urban densities with an exceptional standard of environmental performance" according to White Arkitekter.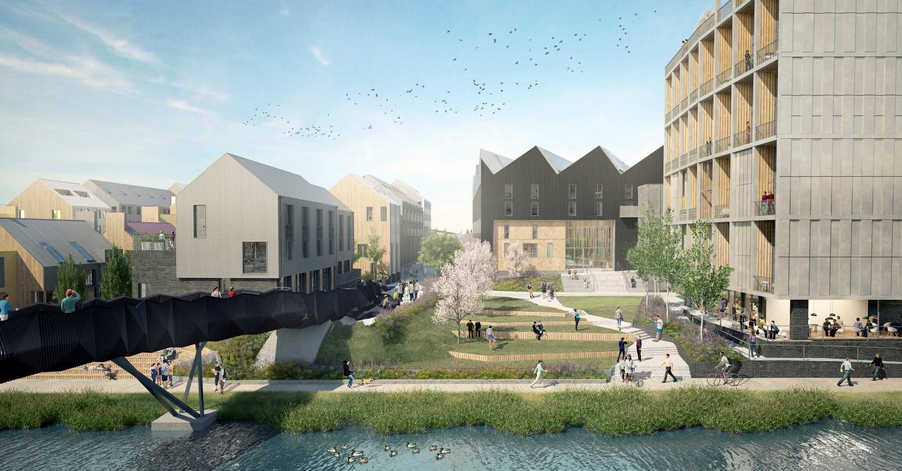 The $168m project, which is being developed by a company called Citu, is located next to the River Aire and will contain 516 homes along with clinics, schools, offices and a manufacturing plant that will fabricate the timber-frame housing system for all 516 homes. The plant is capable of producing up to 750 low-carbon homes each year, and is among the first of its kind in the UK.
The homes built at the plant will meet the Passivhaus criteria.
Chris Thompson, Citu founder and managing director, said: "The Citu Home and the Climate Innovation District represent a pioneering approach to housebuilding in this country.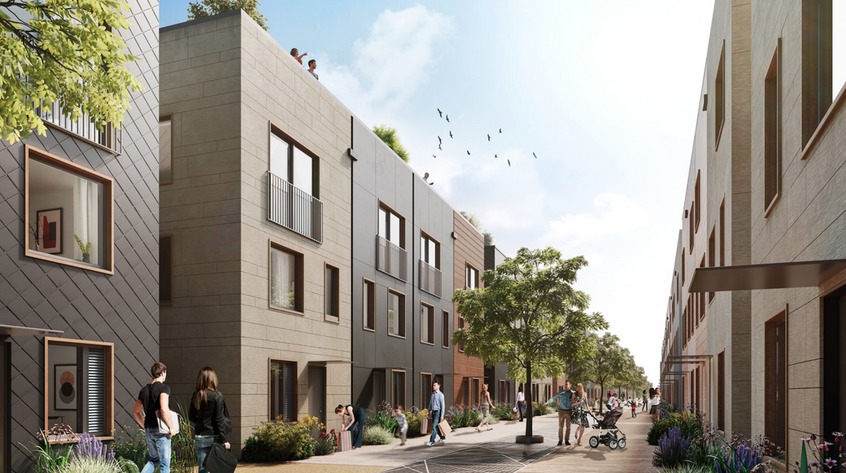 "The self-build market has been able to design energy-efficient homes for a while now, but nobody is doing it on a mass-scale. Without a big change, the UK is not going to meet its ambitious targets for either new housing or reducing carbon emissions."
The first homes are due to be finished next year, and the project expected to be built out in 2022.
More information is available here.
Images courtesy of Citu/White View