The government of Colombia has chosen French engineer Systra to deliver Bogotá first metro line.
Systra, which has carried out several studies for the system since the late 1980s, will work with local firm Ingetec.
The metro line will connect the densely populated southwest suburbs of the city with the centre. The route (pictured) mainly follows the Avenida Caracas, a transport artery that will be given a facelift at the same time.
Public transport in Bogotá currently consists of 100km of bus lines; these will converge with the metro to create what will be called the "TransMilenio".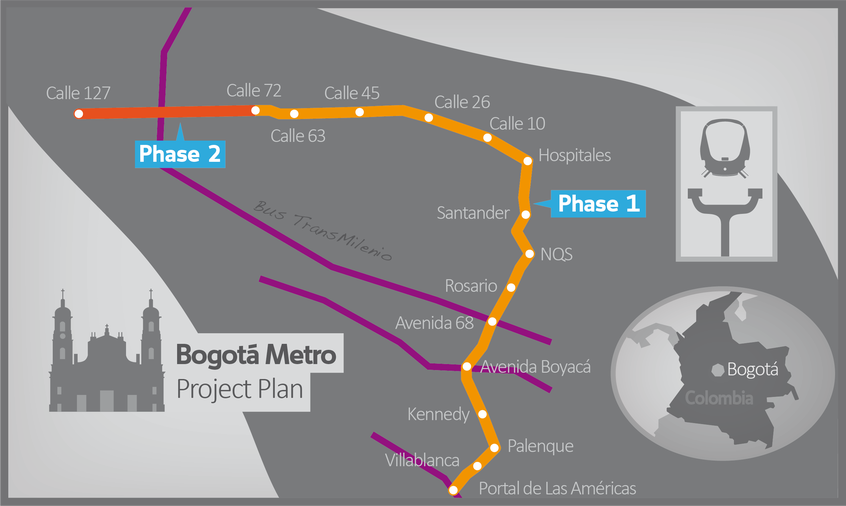 The line is expected to carry around 650,000 passengers a day and it is set to become the backbone of a larger network.
The Colombian authorities hope that by 2030, 80% of inhabitants will have a rapid transport network less than 1km from their home.
Bogotá's population is expected to reach 8.3 million by 2020.
The elevated line is due to open in 2022-23.
Images courtesy of Systra