29 October 2013
Tanzania will soon be getting a Chinese makeover after its government signed away $1.7bn worth of contracts to six Chinese companies, including hydropower projects, residential construction and an alternative energy research centre.
The contracts were awarded during Tanzanian prime minister Mizengo Pinda's official tour to China, reported IPP Media, a Tanzanian newspaper group.
This comes just a week after the signing of five Memorandum of Understandings (MoU) covering projects in the technology, marine, tourism and textile industries.
One MoU designated land for the construction of a modern Chinese embassy in Dar es Salaam.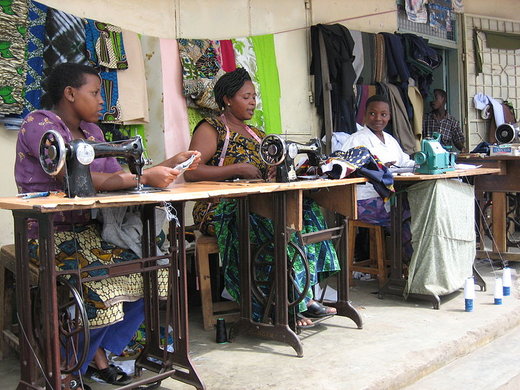 Tanzania's textile industry will benefit from Chinese finance (Credit: Fanny Schertzer/Wikimedia)
The new agreements made are:
Tanzania Electric Supply Company (Tanesco) and Tabiau Electric Apparatus Stock for a $690m power transmission line project

Tanesco and Shanghai Electric Power Company for the construction of the Kinyerezi III power plant.

Tanesco and China Gezhouba Group Corporation to develop the Rumakali hydropower project

Mkonge Energy Systems with Sino Hydro Resources for the $136m Masigira hydropower project
National Housing Corporation (NHC) with China Railway Jianchang Engineering to build residential houses and commercial buildings.

NHC with Poly Technologies for the construction of $200m worth of residential and commercial houses

National Development Corporation with Dalian International Economic & Technical Cooperation Group and Hydro China Kunming Engineering Corporation to build a $136m Centre for Research and Training on Alternative Energy.