The race between Tanzania and Kenya to construct rail lines in East Africa is warming up, with Tanzania planning to match Kenya's Chinese-financed rail scheme by developing its own standard gauge network. 
According to transport minister Samuel Sitta, speaking to Africa Report, the country will spend $14.2bn over the next five years on the central corridor line and others, which together will be "the single biggest project ever to be implemented" since Tanzania gained independence in 1961.
The Central Corridor line will be a 2,561km link between the port of Dar es Salaam to Rwanda and Burundi at a cost of $7.6bn, Sitta said. Two additional lines, to cost a total of $6.6bn, will connect Dar es Salaam to the coal, iron ore and soda ash mining areas in the south and northern parts of the country.
At the end of last month, the heads of state of Tanzania, Kenya, Rwanda, Uganda, Burundi and the Democratic Republic of Congo met in Dar-es- Salaam, the capital of Tanzania to launch the construction of the Central Corridor Railway.
The economic climate in east Africa is favourable to ambitious infrastructure projects because oil and gas discoveries in Tanzania, Kenya and Uganda have given funders confidence in the solvency of the governments, and because countries with a coast are vying to offer landlocked neighbours such as Uganda, Burundi and Rwanda to route to the large container ports that they are also building. 
"We are in competition at all times with the Mombasa port … it's a competitive business, so we need to be efficient," Sitta said.
He added that the projects would be financed by commercial loans from a consortium of banks under a 20-year repayment period.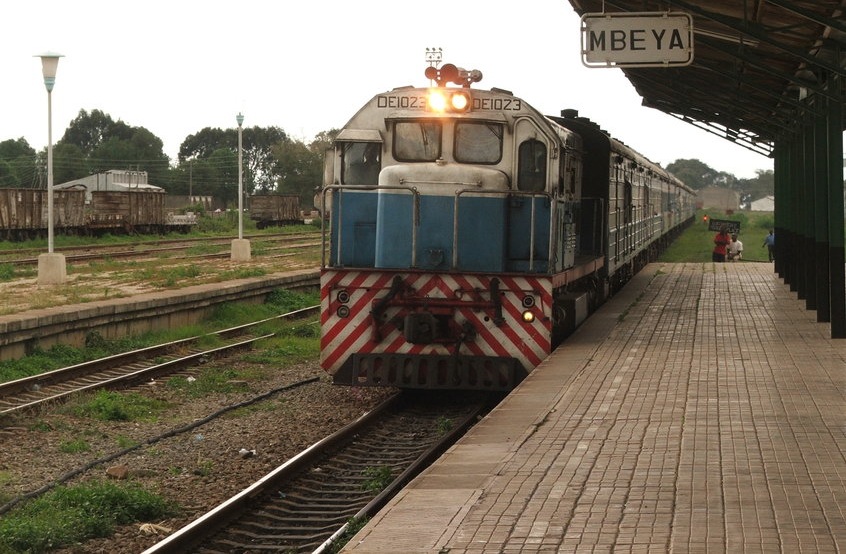 One the Chinese built earlier: the famous Tazara link between Tanzania and Zambia, built in the 1970s (Wikimedia Commons)
Up until now Tanzania's main international rail connection was the Tazara link to Zambia (pictured) built by the Chinese in the 1970s as a gesture of solidarity with the region's socialist governments and now notorious for delays and frequent breakdowns. 
The choice of standard gauge will ensure that the line can be extended to connect with the network that Kenya is building to the Great Lake states and the DRC, and later South Sudan and Ethiopia. Before this there were few standard gauge lines in sub-Saharan Africa, although they are standard in the Maghreb.
Map: The plan for the central corridor, which also includes an upgraded road network (Central Corridor)