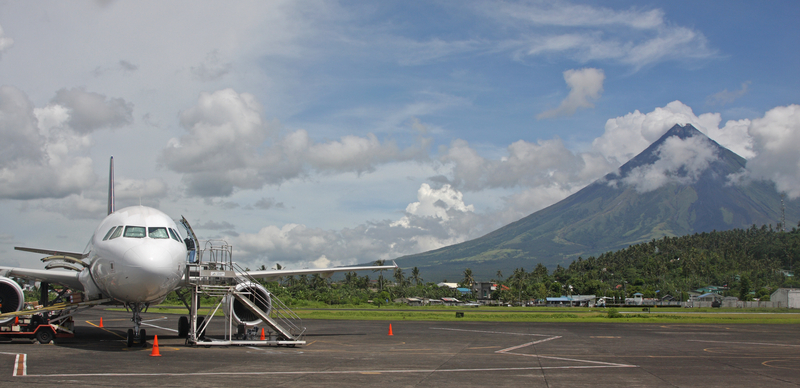 Bicol International Airport in the south of the Philippine island of Luzon has opened to the public after 11 years of delays.
Located in Barangay Alobo, 15km from the active Mayon Volcano, Bicol Airport's construction has been dogged by arson and gun attacks carried out by the New People's Army, a faction of the Philippines' Communist party.
The Philippines' state news agency reported in 2019 that five members of the army set fire to a dump truck at the airport and then had a gun fight with the army.
In 2018, a private plane carrying six employees of Philippines' national bank made an emergency stop at the uncompleted airport after a pilot lost control of the plane.
According to the Philippines' Department of Transport, construction work on the $790m project began under the Duterte Administration's "Build, Build, Build" campaign, and its completion was seen as one of its flagships.
The airport is presently open to domestic flights, but will begin accepting international traffic next month, if the International Civil Aviation Organisation gives its blessing.
When fully operational, Bicol will accommodate 2 million passengers a year, and will replace the nearby Legazpi Domestic Airport (pictured).
The Philippines' state news agency said 1,100 jobs would be created once the airport becomes fully operational.
Image: Legaspi airport with Mount Mayon (Callan Chesser/Dreamstime)