A crowdfunding campaign to transform an abandoned New York train terminal into the world's first underground park has a little over a week to raise $100,000.
The Lowline is envisaged as a one-acre garden underneath Manhattan's crowded Lower East Side neighbourhood. It would be lit by "remote skylights" that combine solar harvesting and fibre-optics to bring sunlight underground.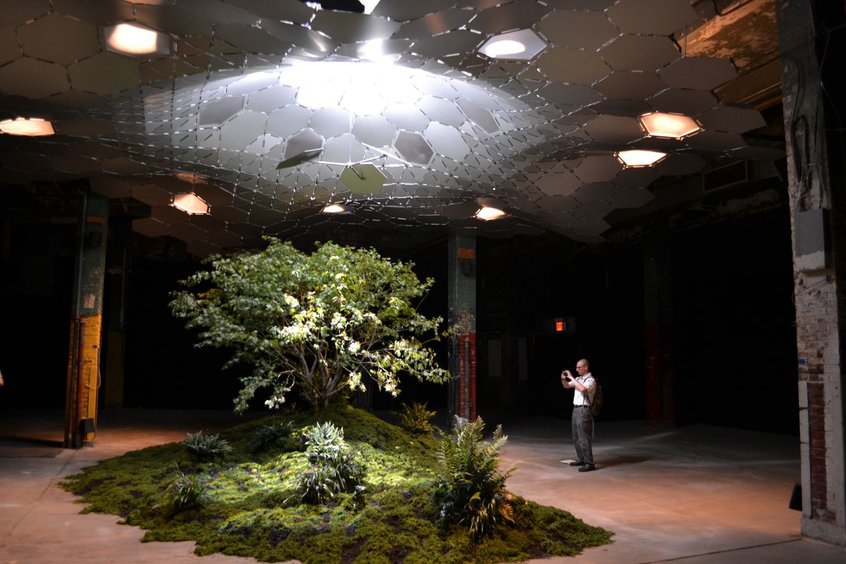 According to the Lowline's designer, New York architect Raad Studio, so much natural light would be admitted that it would be possible to grow plants underground.
A planning study into the concept was carried out by Arup. The Lowline's website says: "This concluded that the park would vastly improve the local economy and the adjacent transit hub. Once built, the Lowline would be a dynamic cultural space, featuring a diversity of community programming and youth activities."

The project would retain all the original architectural details of the 1904 station with the goal of creating a "quiet and beautiful public gathering space".
The project's funding would be used to construct the "Lowline Lab", a solar device testing laboratory and public exhibition space.

The project has received $109,000 out of its target of $200,000. It has to reach its target by 8 July.
You can support the Kickstarter campaign here.
Images: Artist's depiction of The Lowline