Three architecture firms firms will transform Mexico City's 10-lane Avenida Chapultepec into a park.
Fernando Romero's FR-EE studio will work with two other Mexican practices, FRENTE Arquitectura and RVDG, to create a space with trees, water features, shops and a raised promenade in the middle of the road, which was originally built in the 16th century.
"Cultural Corridor Chapultepec" will also include lanes for buses and cyclists, and an upper level with a walkway and retail outlets.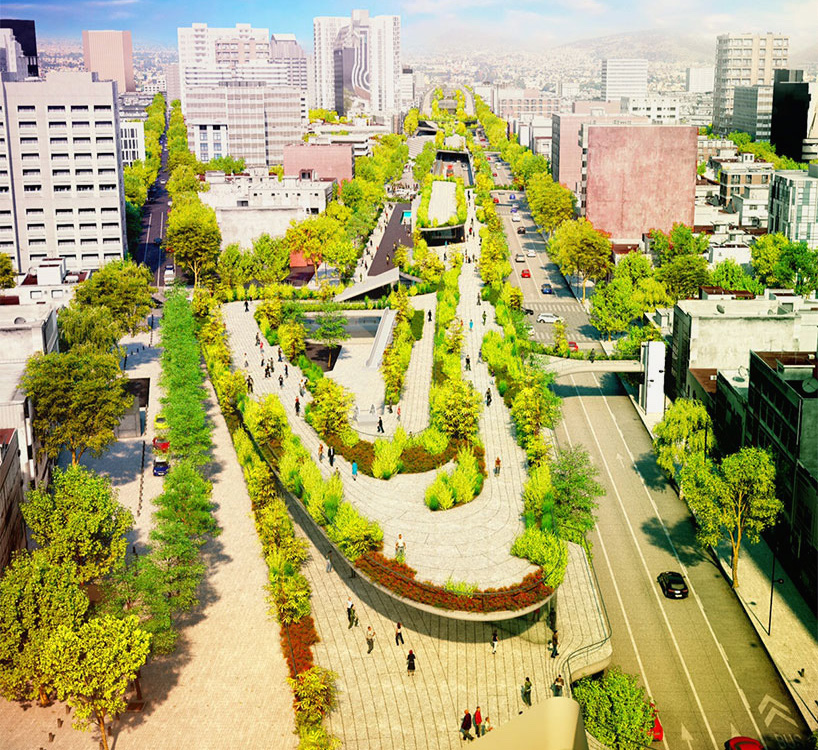 Romero said that at present, 70% of the area is used by cars and 30% by pedestrians. After the project is finished those percentages will be reversed.
He added: "This project will organise the surroundings, it will double the green areas, it will enhance connectivity and it will celebrate the cultural diversity of the city."
The road currently has one of the highest accident rates in Mexico City.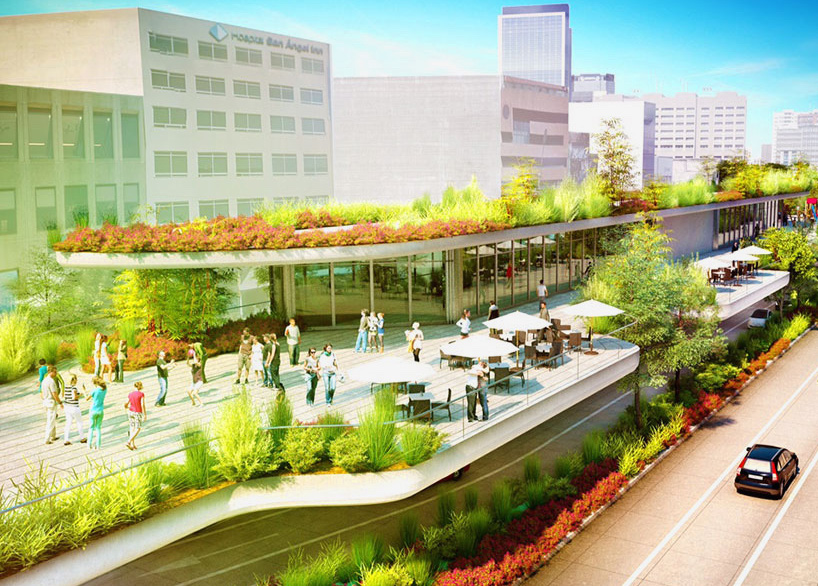 The transformation of Avenida Chapultepec is scheduled to be completed in 2017.
More information available here.
Images via FR-EE