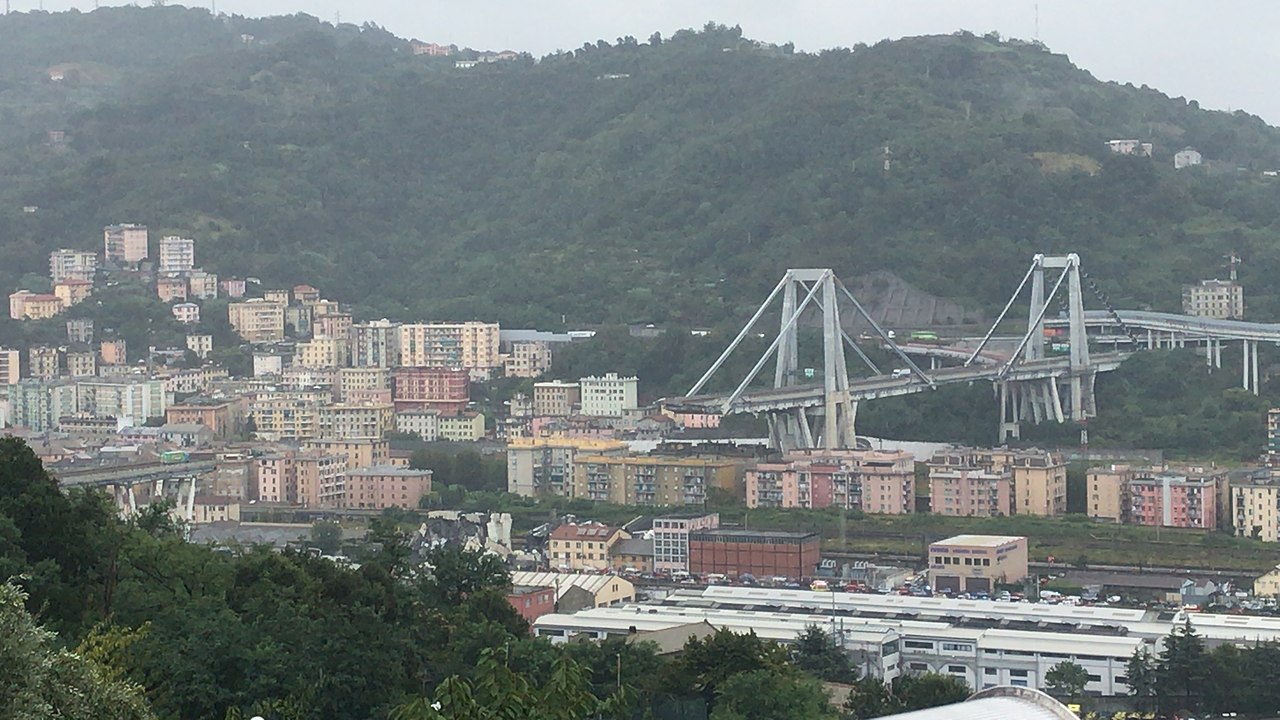 A trial of 59 defendants accused of various crimes in relation to the 2018 collapse of the Morandi Bridge in the Italian city of Genoa, which killed 43 people and injured 16, opened yesterday (7 July).
Video screens were set up outside the city's packed court so members of the public could witness proceedings, which lasted just one day before the judge adjourned for the summer, with resumption scheduled for 12 September, reports Reuters.
Defendants, all of whom deny a range of charges including multiple manslaughter and making false statements, include Giovanni Castellucci, former chief executive of Atlantia, the parent company of motorway operator Autostrade per l'Italia (Aspi). According to Reuters, he is accused of endangering safety on roads and wilful failure to take precautions to prevent disasters. If found guilty, he faces a maximum sentence of 15 years in prison.
Legal sources told Reuters that a number of defendants' lawyers will contest the findings of an expert report into the causes of the collapse and may ask the court to annul it and order a new one.
The case is expected to be lengthy and complex, with hearings scheduled into July 2023, said Reuters. Prosecutors have named 178 witnesses they want to call, including Aspi's current chief executive, Roberto Tomasi, and two former infrastructure ministers.
The news agency said chief prosecutor Francesco Pinto had expressed concern that the trial could drag on so long that a statute of limitations might summarily end proceedings before a verdict.
"Unless this is done in a reasonable time, there will be no justice worthy of the name," Pinto told media.
Reuters reported a spokesperson for the victims' relatives committee, Ms. Egle Possetti, whose sister's family died in the collapse, as saying: "We hope that there will be no loopholes to interrupt the thread of truth and justice that has already emerged in the investigation."