One of President-elect Trump's key advisers has said the Obama government's decision to shun Beijing's Asian Infrastructure Investment Bank (AIIB) was a mistake, and that the new administration should coordinate its global investment policies more closely with China's "One Belt, One Road" initiative.
The unexpected opinion was expressed by James Woolsey, in an article written for Hong Kong daily, The South China Morning Post on 10 November.
Woolsey, former head of the CIA (1993-95) and a senior Trump adviser on national security and intelligence, used the article to defend past US interventions in Asia, saying China is a sovereign country today only thanks to America's defeat of Japan in the Second World War.
He said the US still sees itself as the "holder of the balance of power in Asia" and "is likely to remain determined to protect its allies against Chinese overreach".
But he appeared to offer an olive branch to China, proposing a "grand bargain" whereby the US would not challenge China's political system in return for China's commitment "not to challenge the status quo in Asia".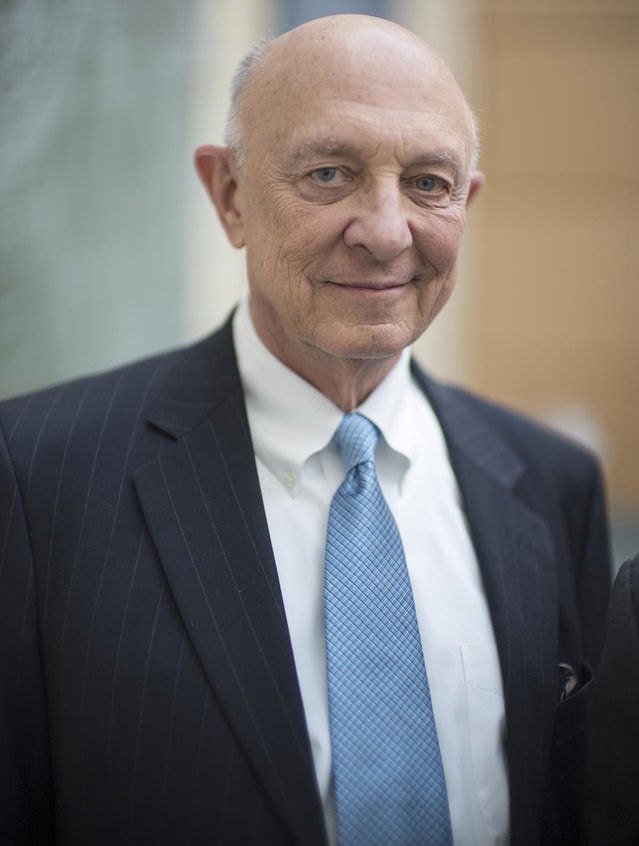 James Woolsey, former head of the CIA (1993-95) and a senior Trump adviser on national security and intelligence (Christopher Michel/Wikimedia Commons)
On the AIIB he said: "It is widely accepted in Washington today that the Obama administration's opposition to the formation of the Asian Infrastructure Investment Bank was a strategic mistake and I hope that the next administration's response to the Belt and Road initiative will be much warmer."
The AIIB was initiated by China in 2013 as a way of channelling finance to infrastructure schemes to create development corridors across Asia and around the world.
The US complained that the AIIB would disrupt the influence of the World Bank, which it has controlled since 1945, but was unable to dissuade its allies to join, with the exception of Japan, which analysts have described as being in a mini-cold war with China.
Despite early tensions, however, the AIIB and the World Bank collaborated closely on the first round of projects.
The US then produced a strategic riposte with the Trans-Pacific Partnership (TPP) agreement with Japan and others, which China was pointedly not invited to join.
Doubts now surround TTP as Trump has expressed hostility to it and similar free trade agreements.
As well as lessening US opposition to the AIIB, a Trump presidency is expected to give China freer rein in Asia. The Financial Times reported that China will be in a position to forge its own bilateral trade agreements in its neighbourhood.
Mike Froman, a US trade representative, said in an interview with the newspaper: "We are … going to be left on the sidelines as others move forward if TPP doesn't happen."
China's efforts have been focused on concluding a Regional Comprehensive Economic Partnership with the 10 members of Asean, Australia and India.
During his campaign Trump rattled nerves around the world with strong language against China, pledging to slap 45% tariffs on imported Chinese goods to save American manufacturing jobs.
But today Chinese President Xi Jinping told the president-elect in a telephone call that cooperation was the only choice for the two largest economies in the world.
Xi congratulated Trump on his election and expressed his willingness to work with him, but said "facts have shown that cooperation is the only correct choice for the two countries," state news agency Xinhua reported.
Image: The inaugural meeting of the AIIB was held in January (Chinese Government)
Further Reading: