The Trump administration has compiled a list of 50 high-priority infrastructure projects and has circulated it to state governments for their comments, according to Washington politics website McClatchy DC. The projects will be procured as public private partnerships, with the private sector contributing half their financing.
The total value of schemes on the list is given as $137.5bn. To be included, the schemes have to have a claim to enhance the US' national security, or be emergency measures to improve public safety. They also have to have 30% of their design complete, and be ready to begin on site.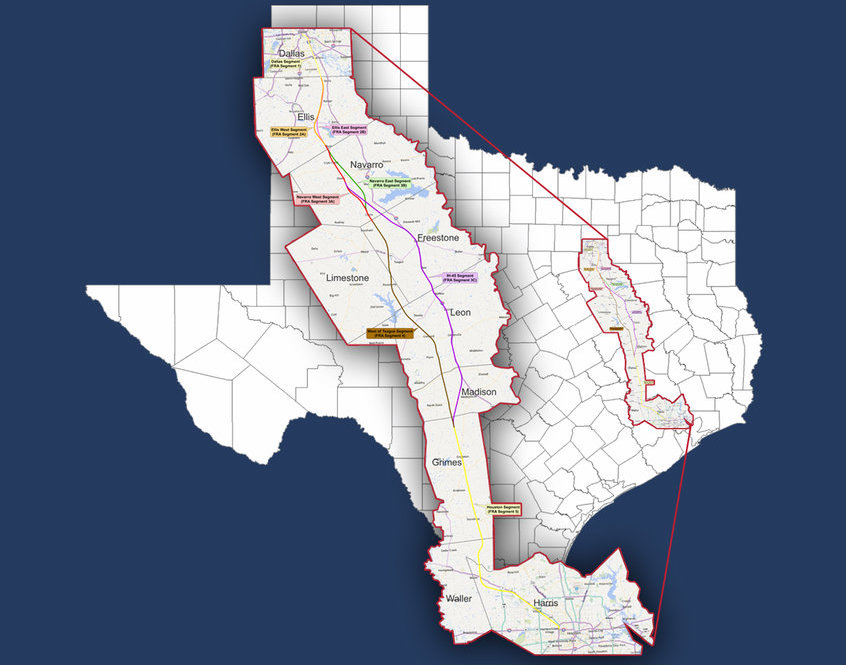 A line to help the super-commuters of Texas
The largest 10 civil engineering projects by value are as follows:
Second Avenue Subway, New York, $14.2bn. This is an underground line on the east side of Manhattan, the first phase of which opened on New Year's Day running between 96th and 63rd street. The full line would be built in three additional phases between 125th street and Hanover Square. It would be 13.7 km long with 16 stations and a projected daily ridership of 560,000.
The Gateway Programme, $12bn. This would involve the rehabilitation of the rail system in the Northeast Corridor between New York and Newark, New Jersey. When complete, the work would double capacity on the line by adding another 25 trains an hour. The corridor's  original tunnels and bridges were built more than 100 years ago, and suffered major damage during Hurricane Sandy in 2012.
Texas Central Railway, $12bn. This would be a 386km high-speed line for the "Texas Bullet Train" running between Houston and Dallas, a route that about 50,000 "super-commuters" take each week. The railway will reduce travel time from four and a half hours at present to 90 minutes.
Union Station Expansion and Refurbishment, $8.7bn. Amtrak remodelling Washington DC's Union Station, the second busiest train station in the US and one of its "national treasures". The transformation will overhaul the concourse of the station, which closed temporarily in 1981 due to the risk of structural collapse. The work will include the surrounding rail infrastructure.
15 bridges on Interstate-95 in Philadelphia, $8bn. All 15 bridges on the I-95 have to be repaired or replaced as a matter of urgency. These schemes, if they are carried out under a PPP, would be likely to introduce tolling on the interstate, which has proved a controversial suggestion in the past.
Maryland Purple Line, $5.6bn. The metro is a 26km addition to the Washington DC metro that would link Bethesda in the west and New Carrollton in the east. This was approved in 2015, and a development consortium has been chosen, led by engineering giant Fluor. This scheme was set to go ahead regardless of who won the election. 
Chokecherry and Sierra Madre Wind Energy, Wyoming, $5bn. These are a series of scheme to install up to 1,000 turbines in Carbon County in the south of the state. The Power Company of Wyoming, which is developing the scheme, says it will cover 2,000 acres of a 320,000-acre ranch, and will eventually produced up to 3GW of energy.
Gordie Howe International Bridge, $4.5bn. This bridge, which may be cable-stayed or suspended, will take over from the Ambassador bridge between Detroit, Michigan and Windsor, Ontario, which presently carries about 2.5 million cargo trucks a year, around 30% of all lorry traffic between the US and Canada.
Atlantic Coast Pipeline, up to $5bn. This would carry natural gas over 965km, beginning in Harrison County, West Virginia and continue through Virginia to the south of North Carolina, with a spur to the coast at Norfolk. As with the Keystone Pipeline in Dakota, the project has been controversial.
Hydroelectric plants operated by Army Engineers Corps, $4bn. According to the list, the corp produces $5bn in revenue from hydro plants that it operates, however they operate with an average efficiency of 80% compared with an industry average of 99%, partly because many of the turbines are more than 50 years old. The scheme would upgrade these facilities. 
A full list can be seen here.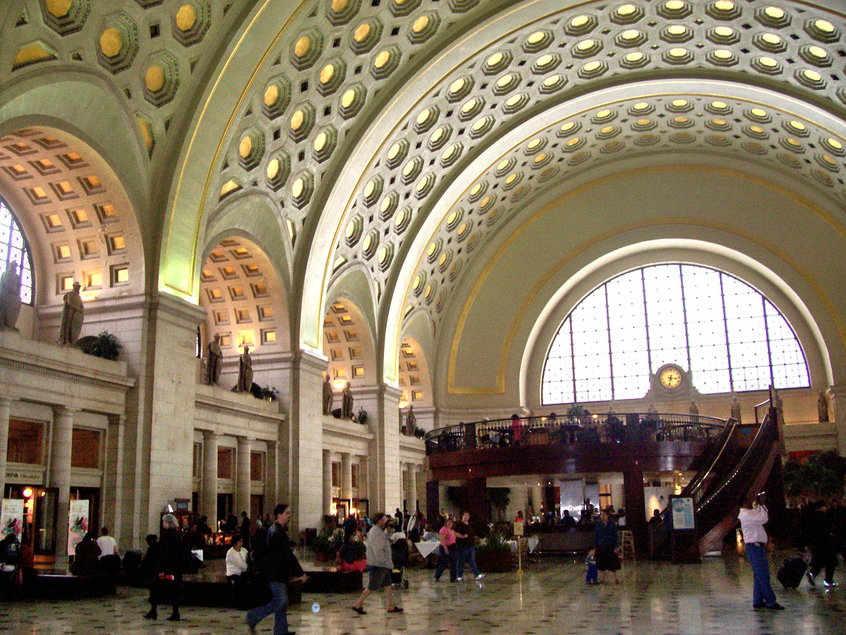 The spectacular interior of Washington DC's Union station (Creative Commons)
US industry website Construction Dive notes that, during the election campaign, Trump put forward a plan for a $1 trillion infrastructure programme in which developers would receive an 82% tax credit in return for their investment. Earlier this month, House Speaker Paul Ryan said the plan would use $40 of private money for every $1 of public money.
As well as the largest schemes by size of investment, the list includes the stalled Boston Green Line scheme, which was halted after it was reported to heading for a $1bn overspend.
Top image: The Gordie Howe bridge seen from the Canadian side (Creative Commons)
Further Reading: