12 September 2012
A Turkish company has won a contract to build a five-star hotel in Turkmenistan as part of the former Soviet republic's drive to boost tourism on its Caspian coast.
The 300-bed hotel, with amenities and infrastructure, is the latest to be built in Avaza, an area the government is keen to develop as a renowned holiday destination.
The energy producing state, run by authoritarian president Gurbanguly Berdimuhamedov, has invested $2bn in Avaza since 2007, according to news agency AFP.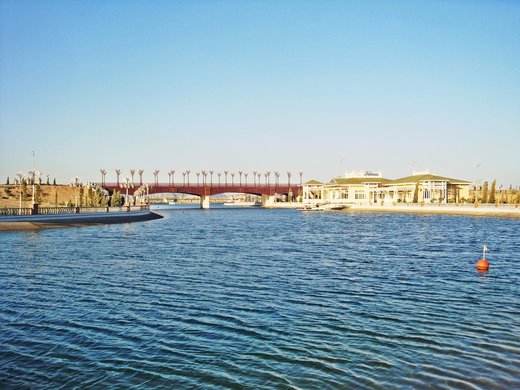 State funds are pouring into the Avaza region (AltynAsyr/Wikimedia Commons)
The development, on a 16km stretch of shore in Avaza, aims to attract up to 20,000 tourists per year when complete in 2020.
To build this latest hotel the State Bank for Foreign Economic Activities of Turkmenistan will appoint a Turkish contractor, "Şahin Inşaat Gida Tekstil ve Otomotiw Sanaýi ve Tijaret", with construction scheduled for completion in June 2015.
According to Azerbaijan's Trend News Agency, President Berdimuhamedov has decreed that the hotel will create the "most comfortable conditions for rest in Avaza".
Trend also reports a high volume of Turkish firms doing business in Turkmenistan.
An oil and gas exporter, Turkmenistan saw robust GDP growth of 11.1% in 2012, led by strong gas exports and high public spending on infrastructure, according to the Asian Development Bank.