UK consultant Turner & Townsend has been chosen to project manage the multi-million dollar restoration of Canada's historic concert venue, Toronto's Massey Hall, over the next seven years.
Costed at approximately $104m (CAD$150m) the revitalisation project will involve careful restoration of the interior and exterior of the 120-year-old building.
The restored venue (shown above in a 2010 postcard) will have better amenities for patrons and performers and new space for education, performance and artist development, Turner & Townsend said.
It was completed in 1894 and paid for by the industrialist Hart Massey, who founded the agricultural equipment maker that would later become Massey Ferguson.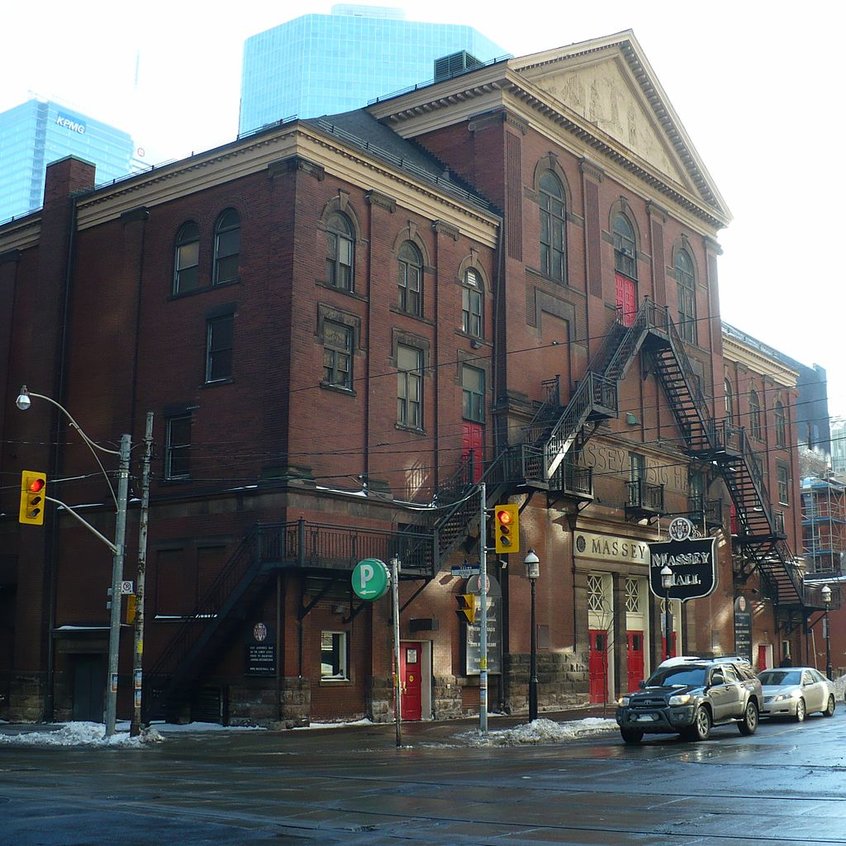 Massey Hall in 2011 (Secondarywaltz/Wikimedia Commons)
Celebrated performers have mounted the stage there over the years including Maria Callas, Luciano Pavarotti, Bob Dylan and Neil Young, as well as historical figures including the Dalai Lama and Winston Churchill.
Turner & Townsend will help its owners, the not-for-profit Corporation of Massey Hall and Roy Thomson Hall, with planning, design and construction.
"It is a privilege to be working on such a beautiful and renowned concert hall that has earned such a unique place in Canadian music history," said Gerard McCabe, the firm's managing director in Canada.
"We have worked with the Corporation over the past three years overcoming municipal, neighbour, legal and government funding challenges."
He added that the owner's objective was to 'improve everything, change nothing'.
The future Massey Hall (Design by KPMB Architects, rendering by Cicada Design Inc.)
Deane Cameron, President and CEO for the Corporation of Massey Hall and Roy Thomson Hall, said: "The restoration project marks the beginning of an important journey for this remarkable Canadian cultural institution. Massey Hall is not only a national historic icon that we all treasure, but a place where the world will continue to experience music history as it is made."
Top photograph: A postcard featuring Toronto's Massey Hall from around 1910 (Warwick Bros. & Rutter Limited/Wikimedia Commons)