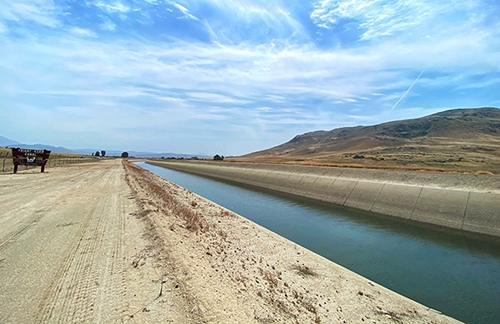 A joint venture between American companies Brosamer & Wall and Tutor Perini has won a $178m deal from the US Department of the Interior for work on the Friant-Kern Canal in central California.
The team's scope of work involves restoring water capacity to a 53km stretch of the central canal, where it has been restricted by land subsidence.
When completed, the project will return the canal's conveyance capacity from the original 4,000 cubic feet per second from the 1,600 it is presently achieving.
Construction on the development is due to begin next month, and will be completed by June 2024.
Image courtesy of the Bureau of Reclamation