Two Australian architects have won roles on an expansion of the Australian War Memorial (AWM) in Canberra.
Cox Architecture's design is a 4,000 sq m extension of the Anzac Hall, which displays large military hardware, as well a glazed passage connecting it to the main building. The link will contain aircraft and armoured vehicles, as well as a café and educational space.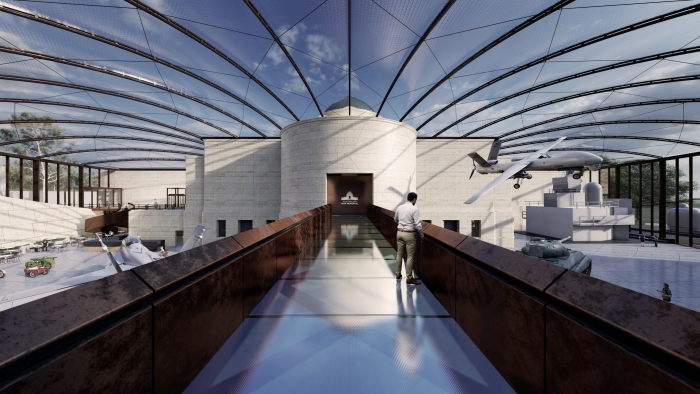 Pete Sullivan, Cox Architecture's design director, said: "Our aim with the design within this historic and symbolic place was to augment such an important cultural landmark with respect, strength and sensitivity, integrating the new elements into the wider site context and reinforcing the pre-eminence of the main memorial building."
Site preparations for the expansion are due to begin in 2021 and end in 2023.
The second architect is Scott Carver, which has contributed a new southern entrance to the AWM. This will be located underneath the forecourt, and will give access to the lower level of the two-storey main building. It will also connect with memorial's eastern and western arrival courtyards.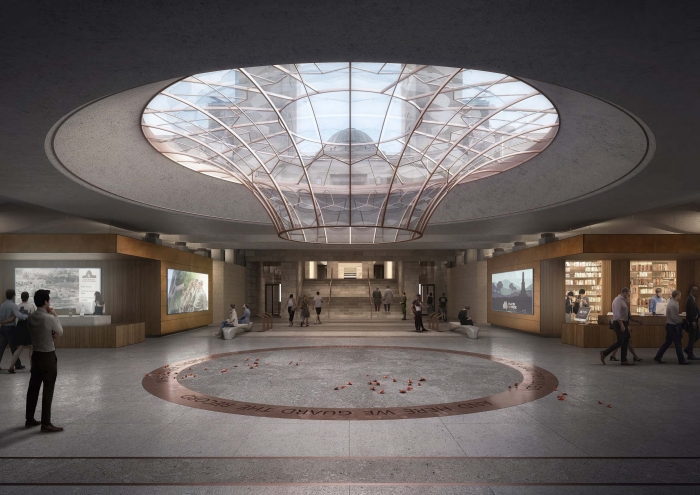 The plans also include an extension of the CEW Bean Building to the south, which will be used to consolidate research collections and services and establish a "world-class research centre".
Finally, the parade ground will be remodelled to allow for increased visitor numbers and better accessibility.
The entire project is expected to be completed in 2027.
Images courtesy of the Australian War Memorial