Cruise ships entering harbour at Copenhagen, Denmark, will pass under a pedestrian footbridge slung between two modern skyscrapers at a dizzying height of 65m now that the city has approved a plan featuring a design by Steven Holl Architects.
To make the bridge seem even more precarious from a distance, its two sections will meet at an angle, giving them the appearance of crossing over rather than fitting together.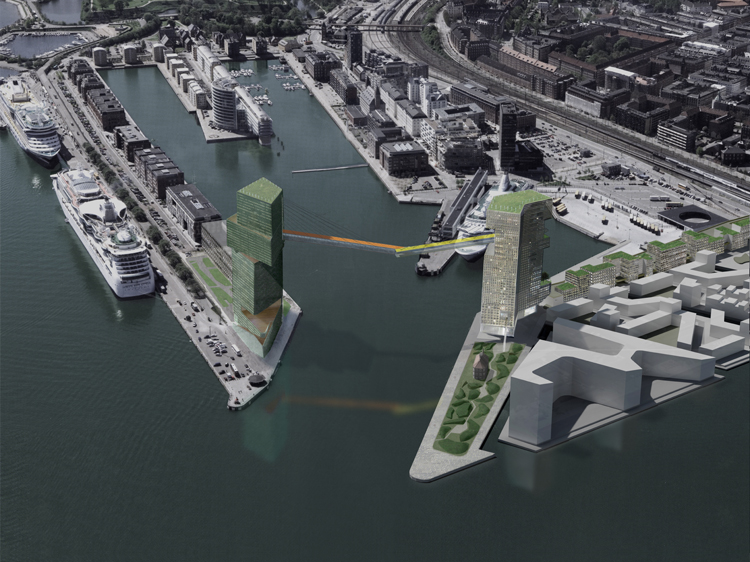 Steven Holl Architects won a design competition unanimously in 2008 for the Copenhagen Gate project, but construction has been delayed by economic factors. This month the practice announced that the scheme would be proceeding under a new local plan.
Construction is "planned to start in 2016/17 if rental efforts are progressing satisfactorily", it said.
The pedestrian and cycle bridge needs to be that high to allow for cruise ship clearance.

The bridge will connect the two towers, called Gate L and Gate M, and also give access to the Nordhavn train station.
The building will contain two hotels and more than 624,500 square feet of office space.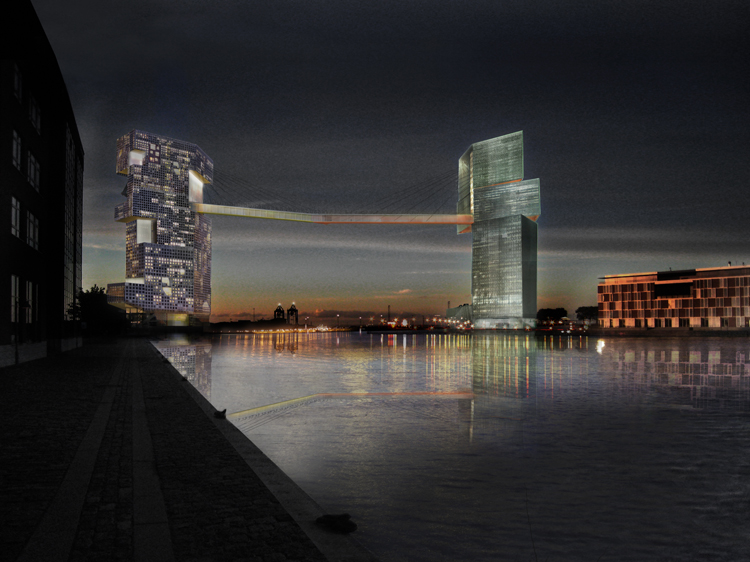 The Copenhagen Gate design was awarded a Progressive Architecture Award in 2010.
Images via Steven Holl Architects