Etihad Rail, the national railway of the UAE, has told bidders for the second stage of its $25bn high-speed rail program that the project has been put on hold while it reviews its "timing and delivery".
Nasser Alsowaidi, the chairman of Etihad Rail, said in a statement: "Etihad Rail is one of the biggest and most complex infrastructure projects ever undertaken in the UAE.
"As we enter 2016, we have been working closely with our partners and stakeholders to assess our strategic priorities for the year. As a result, a decision has been taken to suspend the tendering process for Stage Two whilst we review the most appropriate timing for this investment."
The decision to suspend the scheme comes a little over a week after Etihad announced that it was cutting its workforce by almost third. The company said the move reflected a desire to "further streamline our operations as well as our internal procedures and processes" and move to "a flatter management structure".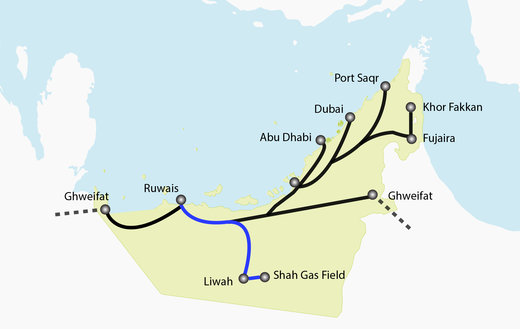 The first complete phase of the UAE's 1,200km network is a freight line to the Shah gas field (GCR)
However, commentators in the local press attributed the decision to a need to rein in public spending owing to the fall in oil and gas prices.
In October, the UAE announced that it was cutting its federal budget and last month Ministry of Finance data showed that government spending fell by 22% in the three months to September against the same period in 2014.
The decision will have no effect on the first 264km phase of the network, which was granted approval to being commercial operations on 10 December.
This allowed Etihad Rail Deutsche Bahn, the joint venture operator, to begin a freight service from the Shah and Habshan gas processing plants to the port of Ruwais on two daily trains, each carrying 11,000 tonnes of sulphur.
When this part of the network reaches full capacity, it is expected to transport 7 million tonnes of sulphur a year.
When it is re-activated, the second phase of the 1,200km project will extend the network to Mussafah and the ports of Khalifa and Jebel Ali, as well as to the Saudi and Omani borders.