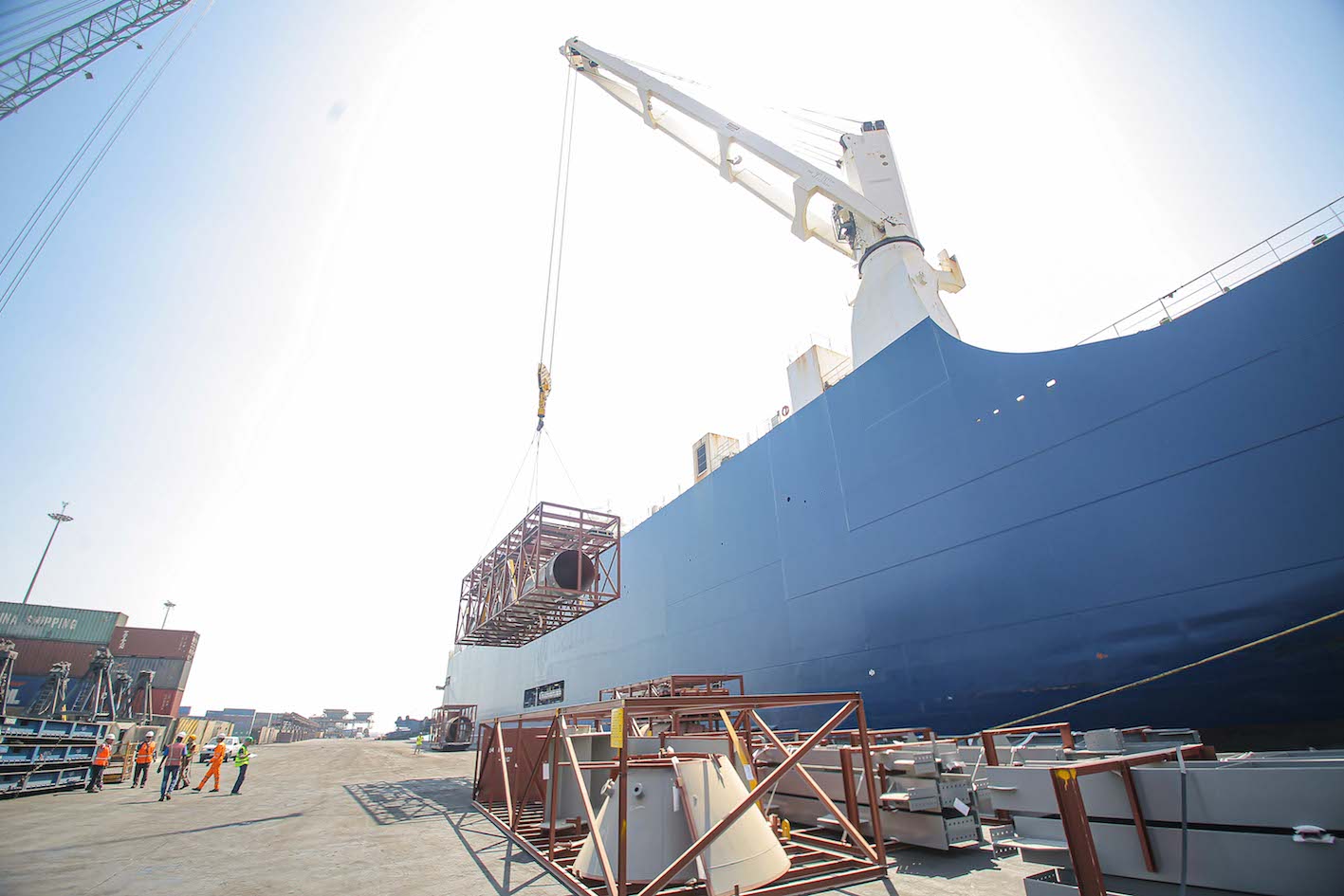 Global ports operator DP World and the UK government's development investor, CDC Group, have teamed up to expand African ports, saying they'll invest some $1.72bn in the next several years.
First, they'll invest in the ports of Dakar (Senegal), Sokhna (Egypt) and Berbera (Somaliland) before moving on to ports and inland logistics across Africa.
DP World will contribute its existing stakes in the first three ports and then expects to invest $1bn; CDC is committing some $320m initially and up to $400m more in the coming years.
They said the initiative will help unlock Africa's trading potential. The continent has a sixth of the world's population but accounts for just 4% of global containerised shipping volumes because of insufficient port capacity.
The first three expansions will transform the respective countries' economies, the parties said.
The nearly $1bn earmarked for the expanded Port of Dakar would be Senegal's largest ever onshore foreign direct investment. By 2035, the expanded port is forecast to be facilitating trade equivalent to 18% of Senegal's GDP and 36% of its national trade.
The new Port of Berbera is forecast to enable trade equivalent to 27% of Somaliland's GDP by 2035 and 75% of its total trade, providing a maritime gateway for neighbouring Ethiopia.
The investment in the Port of Sokhna will enhance Egypt's trade with Asia and the Middle East, enabling trade equivalent to 17% of Egypt's GDP and 19% of its national trade by 2035.
Some 5 million jobs will be supported by the expansion of these ports, the parties said.
"Africa's full potential is limited by inadequate ports and trade bottlenecks, putting the brakes on economic growth in some of the world's fastest growing economies and undermining social resilience in the least developed parts of the world," said Nick O'Donohoe, CDC Group chief executive.
"This platform will help entrepreneurs and businesses accelerate growth with access to reliable trade routes and it will help African consumers benefit from the improved reliability and reduced cost of vital goods and food staples."
DP world chief executive Sultan Ahmed Bin Sulayem said the partnership "will create transformational opportunities for millions of people over the next decade".
The transaction is subject to final regulatory approvals.